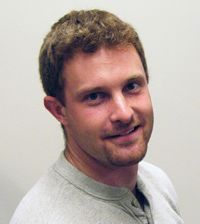 Eric Gerhardt
Congratulations to Eric Gerhardt, a junior in geography, for winning this year's annual Richard & Evelyn Thoman Scholarship of $450 in Geography & Environmental Studies.
The award recognizes overall academic excellence, but especially within one's major. In Gerhardt's case, that is a 4.0. 
The award memorializes Richard Thoman, a CSUH professor of geography in the 1970s-'80s, and his late wife. 
DD