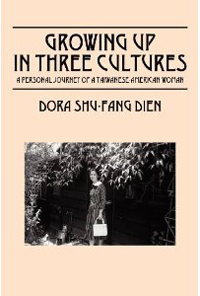 book cover showing young girl
Human Development Professor Emerita Dora Shu-fang Dien has published her memoir, "Growing Up in Three Cultures: A Personal Journey of a Taiwanese-American Woman," via Outskirts Press.
The book covers her rise from Taiwan schoolgirl to Taiwan Normal University, where her parents had permitted her to enroll provided she then help a male sibling complete college. Dien remembers having to choose between marriage and a higher degrees, the family storm when she fell in love with an American student of Jewish heritage, public opinion on international marriage, and the difficult resolutions.
She goes on to recount her arrival in the United States in 1959, her marriage, a bachelor's degree at the University of California, Berkeley, and supporting her husband's advancement at the University of Hawaii, Stanford University, Columbia University, and then back to Stanford.
Finally, a tenure track professor, Dien taught at California State University, Hayward (now East Bay) for 27 years. She hopes her story will heighten awareness of affordable public higher education as a way to narrow the gap between the rich and the poor.
DD