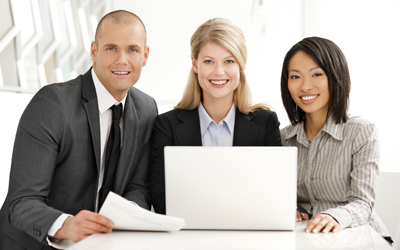 Three professionals working
Prepare yourself for the Professional in Human Resources (PHR®) or Senior Professional in Human Resources (SPHR®) exams by registering for the SHRM Learning System. This 13-week course has been developed to maximize your experience, education, and skill set to provide you with the best chance of passing either exam.
The program is offered in partnership with the Society for Human Resource Management (SHRM). SHRM is the world's largest professional association devoted to human resource management. SHRM's mission is to serve the needs of HR professionals by providing the most current and comprehensive resources, and to advance the profession by promoting HR's essential, strategic role.
The deadline for registering for the class is Wednesday, August 8. For more information, please contact Janet Kelly by sending an e-mail to janet.kelly@csueastbay.edu or click here to visit the Web site.
LP