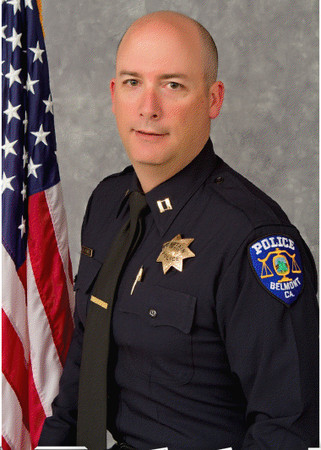 Belmont Police Chief Daniel J. DeSmidt earned his MPA from Cal State East Bay. (By: Belmont Patch)
Daniel J. DeSmidt has been appointed as chief of police for Belmont. He is a 25 year veteran of the Belmont Police Department and has served as second in command of the department for the last few years. He holds a master's degree in public administration from California State University, East Bay.  
DeSmidt has risen through the ranks of the department and served as school resource officer, patrol sergeant, press information officer, detective sergeant, and support services lieutenant until his appointment as captain. 
DeSmidt said, "I'm humbled and honored to be chosen to lead the outstanding men and women of the Belmont Police Department. Together we will work to build upon the trust and mutual respect that has been forged with this vibrant community."
Congrats, Chief DeSmidt!
Read article in Belmont Patch.
KL