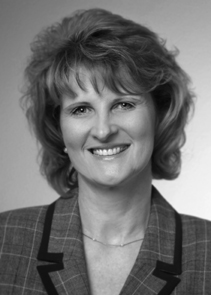 Kaye Shelton
Kaye Shelton, Ph.D. (M.S.'01), has been named winner of the 2012 Edgar L. Morphet Dissertation Award by the National Council of Professors of Educational Administration (NCPEA) for her dissertation titled "A quality scorecard for the administration of online education programs: A Delphi study." Shelton is currently an associate professor in education leadership at Lamar University. Previously she was the Dean of Online Education for Dallas Baptist University (DBU), a certified online instructor, and also an online education consultant.
Shelton earned her M.S. Education, Online Teaching and Learning (MS-OTL) from then-California State University, Hayward in 2001, making her one of the first 33 graduates of the program. While she was working on her master's she was employed at Dallas Baptist University, leading their online education program. "I was interested in the program [MS-OTL] because I was in charge of one, and there were not a ton of resources available for those of us that started so early." The online programs at DBU flourished, and when Shelton left DBU last summer, the university had 56 programs and majors fully online. "It was a fabulous program ... everything I learned I took right back to my own program."
Displaying a sense of confidence in the future of technology in education, Shelton went on to say, "I see education becoming more distributed, not just online, but with the use of mobile learning as well. I think instructors will use a myriad of technologies and resources, especially since K-12 programs are now offering online classes in many places. Our students need engagement, and as instructors, we need to use whatever works the best."
To find out more about the MS-OTL program at Cal State East Bay.
LP