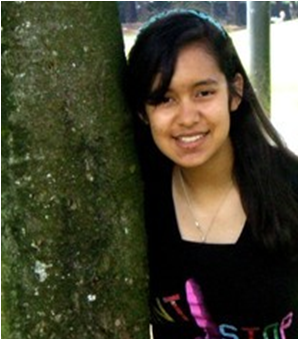 Lauren Lola (By: Lauren Lola/Newark Patch)
Cal State East Bay communications major Lauren Lola is the new local voice for the Newark Patch, a hyper-local news network owned by AOL. In her article, "With Faith and Passion, Nothing is Impossible," she encourages readers to remember that anything is possible, "You just have to be the one to drive yourself to do whatever it is that you want to do in life."
Lola shared the details of her dream interview with Brian Dannelly on the making of his latest film, "Struck By Lightning," which premiered at the Tribeca Film Festival in New York City. "I recall pacing back and forth in my room, hands feeling ever so slightly sweaty, with an adrenaline rush that was about to reach its peak. All I was waiting for was the phone to ring to begin my interview and when it finally did, I was somehow able to ease into the moment and get into the "journalist mindset."
Read more of Lola's work on the Newark Patch Web site.
KL