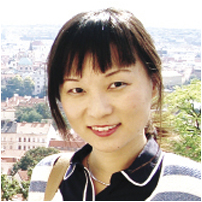 Yi Jiang, Assistant Professor and Associate Director for MBA for Global Innovators, College of Business and Economics, California State University, East Bay
Less than 1 percent of companies ever reach $250 million in annual revenue and fewer still eclipse $1 billion.  Unless you judiciously evaluate your options and select the right growth strategy, your small business may stay that way, said a CSUEB business professor.
Northern California Smart Business magazine interviewed Yi Jiang, assistant professor and associate director of MBA for Global Innovators for the College of Business and Economics at Cal State East Bay, for an article about growth strategies and what executives should consider when making a selection.
"Strategic alliance is a viable expansion strategy when the joined forces in technology development and market dominance benefit all players in the coalition," said Jiang.  "Google TV is an example of a collaborative effort in which a few strong players have united to make an even stronger team. Google, LG, Sony and Samsung are contributing technology and resources and joining market power in an effort to develop a smart television platform that may revolutionize the home entertainment industry."
The bottom line, she explained is, "Why risk being left behind when you can be part of a winning team?"
Read "How to fuel business growth by selecting the right strategy"
KL