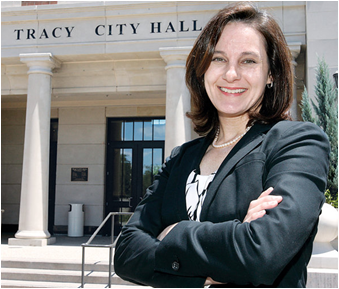 Jenny Haruyama '96 (By: Tracy Press)
Jenny Haruyama '96, master of public administration, will start her new role as Administrative Services Director for the City of Tracy effective August 16. She will be responsible for the oversight and operations of the new Administrative Services Department, which includes Finance, Human Resources, Information Technology and Risk Management. She will also be a member of the City Manager's Executive Leadership Team.
Haruyama has worked for city government in various capacities for 20 years, including in Milpitas, San Leandro, Mountain View and Rancho Cucamonga. In addition to building an admirable career, she has also received numerous awards and recognitions. In May 2011, she received the YMCA, Tribute to Women Award. Previously, in 2007 she received the Municipal Managers Association of Northern California (MMANC) Rising Star Award and in 2003 the MMANC Wes McClure Management Assistant Award.