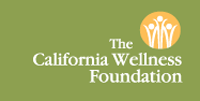 California Wellness Foundation logo
September 20, 2012 3:00pm
Applications are being taken from under-represented Cal State East Bay Communicative Sciences and Disorders students for 15 grants from the California Wellness Foundation.
Thanks to the efforts of Nidhi Mahendra, associate professor and chair, who headed the effort, and Shubha Kashinath, assistant professor, the grant will fund five awards of $500 a year to undergraduate students, and 10 awards of $1,000 a year to graduate students, plus internal support, for three years.
The program emphasizes financial assistance and tiered mentoring by academic faculty, peers, and practicing professionals. The objective is to recruit, retain, and mentor students from groups historically under-represented in speech language pathology and audiology (e.g., bilingual students, ethnically diverse students, and male students).
"The focus . . .  is to diversify the speech pathology pipeline at CSUEB while preparing trainees for excellence in clinical research, leadership, and cultural competence," said Mahendra.
Applications have been mailed to all current and incoming CSD students. Those with questions may contact Mahendra at nidhi.mahendra@csueastbay.edu
DD