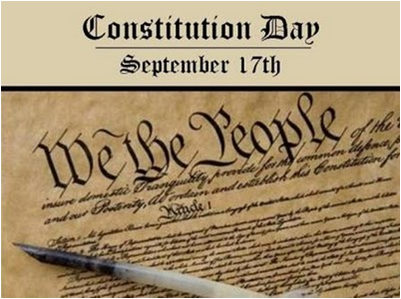 US Constitution (By: Courtesy of CSUS)
September 17, 2012 5:00am
Happy Constitution Day! Today is an American federal observance that recognizes the adoption of the United States Constitution and those who have become U.S. citizens. It is officially observed on Monday, September 17, the day the U.S. Constitutional Convention signed the Constitution in 1787.
Cal State East Bay Library will host a special Constitution Day exhibit the entire month of September on the second floor of the library (Upper Mall).
On the CSUEB Facebook page, Roberto Alexei Rivera posted, "One of the proudest moments of my life is when I became an American January 26 2006. God bless the United States and the constitution we hold dear to our heart . A government of the people for the people by the people should not perish from the earth Abraham Lincoln."
For more information, please contact Jared Mariconi at 510.885.4902 or by email: jared.mariconi@csueastbay.edu.
KL