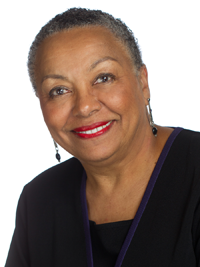 Head shot of Jayne Williams
September 27, 2012 2:00pm
The Recorder, a statewide legal publication of general circulation, has named Jayne Williams, '70 sociology, to its "2012 Women Leaders in Law" list.
Williams is a principal at Meyers Nave where she heads the crisis management practice group and is city attorney for the City of San Leandro. She has previously worked for the cities of Oakland, Stockton, Merced and Suisun City.
The leadership award was based on nominations submitted of women lawyers from throughout the state who have had demonstrated leadership accomplishments attributable to their networking and business development efforts.  
"Personally, I have been fortunate to have had a successful public sector legal career and, over the course of the over 30+ years that I have practiced in this area. I have had the privilege of meeting hundreds of public officials at all levels of government and outstanding community leaders and members of the public," said Williams.   
She credits her outside professional, civic and social activities and involvements in building a substantial "contact/networking list" that has helped her advance through the years.
DD