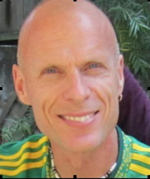 Head shot of Professor Lee
September 21, 2012 3:00pm
Michael Lee, professor of Geography and Environmental Studies, is on his way to the University of Chile to spread word of ecological advancements on the Cal State East Bay campus and help Chileans implement sustainability changes.
Invited by the local OIKOS, an international student organization for sustainable economics and management and a promoter of sustainability change agents, and the Physical and Mathematical Sciences faculty, Lee will detail how sustainability is gaining momentum on the Hayward campus.
He will cover the importance of support from President Leroy Morishita and Provost James Houpis, grounds, recycling, solar energy, and the fuel-cell projects; the CSUEB Environmental Studies sustainability audit his students performed last spring, and their earlier work on our carbon footprint with Professor Karina Garbesi.
He'll also report on the sustainability component of the University's Institutional Learning Outcomes, and on funding of a Programmatic Excellence and Innovation in Learning grant on advancing sustainability in our curriculum and co-curricular activities.
Lee's, who speaks Spanish, attracted the attention of the Chileans while participating in the Rio+20 conference on sustainable development at universities in Brazil in June. 
During his three days in Chile, Lee will address the opening session of the "Campus Sustentable" event, participate in a workshop, and provide input and interchange on sustainability research and implementation at a research fair.
DD