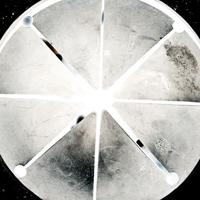 '+Minus' is among the pieces in the show.
The artwork of student Jena Scholten will be on display at the Oakland Professional Development and Conference Center in the Transpacific Centre, 1000 Broadway, Suite 109, from Sept. 8-Dec., 6. The exhibition may be viewed between 9 a.m. and 5 p.m. Monday-Friday.
Scholten expects to earn her Bachelor of Fine Arts degree in photography and graphic design at Cal State East Bay in December. 
Her series, "White," features color photographs of white objects – moments of serenity in a chaotic life. Her series, "+Minus," explores perception of shape with positive and negative abstract photographic diptychs, while, "Utah," uses landscape and motion to create an abstract photographic painting. 
Information on the exhibition is available at: artgallery@csueastbay.edu  
DD