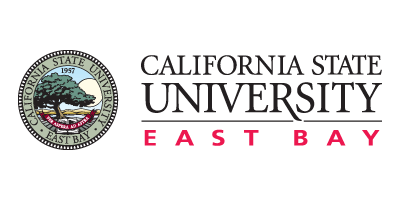 California State University, East Bay logo
According to to the U.S. Census Bureau, individuals with a bachelor's degree earn an average of $26,038 more per year than their "high school graduate only" counterparts. Those with master's degrees earn an average of $17,073 more per year than those with only a bachelor's. The Division of Continuing and International Education (DCIE) at Cal State East Bay offers eight master's degrees programs and an online bachelor's in business administration in order to meet the changing and growing needs of California's workforce.
In addition to our degree programs, DCIE offers professional certificate programs and test preparation courses. Cal State East Bay firmly believes in the our mission to provide a high quality education that prepares students for their futures.
LP