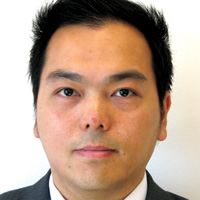 Scott Fung, assistant professor of finance (California Smart Business)
California Smart Business magazine interviewed Scott Fung, assistant professor of finance in the College of Business and Economics at California State University, East Bay, about the potential impact of the new derivative regulations and how executives should prepare. Read article.
Busy executives who haven't read Title VII of the Dodd-Frank Wall Street Reform and Consumer Protection Act, so they may be surprised by the broad impact of the regulatory changes to over-the-counter (OTC) derivatives trading.  Although the regulations primarily apply to swap dealers and major swap participants, they also impact commercial end-users, financial institutions and corporations.
"Executives need to understand the interdependent relationship between financial markets, financial institutions, their suppliers and clients to see how their capital supply and financial resources could be affected," said Fung. "They should consider how they're managing risk, as they may benefit from the enhanced usefulness and performance of derivative contracts. They also should look out for emerging opportunities and new financing products that may spring up. Executives need to understand the regulations's intricacies to uncover new opportunities for risk management, financial innovation and ultimately value creation."
Princeton Review has rated Cal State East Bay as one of the country's "Best Business Schools" for six consecutive years. 
KL