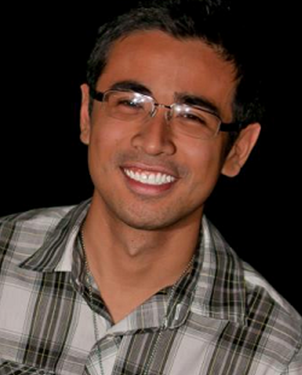 Cal State East grad Ryan Gajudo Macasero(The FilAm)
Cal State East Bay grad Ryan Gajudo Macasero, BA, international studies, is adding one more title to his current list of jobs…advocate.
Using the little free time he has when not working as a freelance reporter, news correspondent, or catering sales coordinator, Macasero is beginning to share his story of what it was like battling major depression and anxiety as a young Asian American. 
"Being in ethnic and community journalism, we inevitably become advocates for the community by telling stories," he said. "I realized that if me telling my own story will help someone find the courage to seek help and to stop being ashamed, then why not?" 
In an article Macasero wrote for The FilAm, an online magazine for Filipino Americans in New York, he shared how growing up with a mother working 12-hour days, six days a week, a father laid off from work,  bullying classmates and social anxiety contributed to years of depression and a less-than-stellar academic performance.  Macasero tried so hard not to stand out in elementary school that one teacher's aide mistakenly thought he couldn't speak English. 
He credits the Cal State East Bay community and resources for helping him to turn his life around. Writing in his article, "When I moved to campus in California State University, East Bay, I took advantage of the free services available to students. My roommates and my professors were instrumental in inspiring me to make the most of college life. That — and a conscious decision on my part to stop being afraid was the beginning for me." 
"We shouldn't be afraid of the stigma if we need to get help. And needing help does not mean you are crazy-- something I realize now," said Macasero. 
Click to read Ryan Macasero's article in The FilAm.
Click to learn more about the symptoms of depression as well as resources available through the CSUEB Student Health & Counseling Services. Contact Counseling and Psychiatry Services at (510) 885-3735 by email shcs@csueastbay.edu
KL