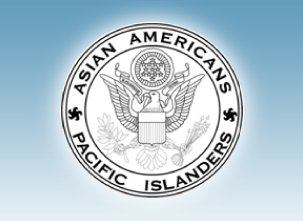 asian americans pacific islanders
Project SSOS (Student Service Operation to Succeed), which provides admission accessibility and career services for Cal State East Bay students of Asian American and Pacific Islander (AAPI) backgrounds, will host an open house and buffet dinner from 4 to 7 p.m. on Tuesday, Jan. 14, in the New University Union on CSUEB's Hayward Campus, 25800 Carlos Bee Blvd.
The Project SSOS program offers AAPI students free services on the CSUEB campus such as tutoring, mentoring, academic workshops, scholarships and leadership courses.
Sefa Aina, a commissioner for the White House Initiative on Asian Americans and Pacific Islanders, will be the event's keynote speaker. Aina also is director of the Asian American Resource Center at Pomona College. He will be introduced to the gathering by Cal State East Bay President Leroy M. Morishita, who is scheduled to provide some brief remarks.
Further information about Project SSOS is available at SSOS.
For further information about the open house and dinner, contact the Project SSOS program at ssos@csueastbay.edu.
-- Barry Zepel