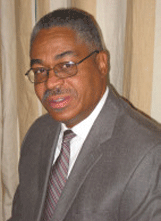 Benjamin Bowser
Benjamin Bowser, Cal State East Bay professor emeritus of sociology and social services and a noted expert about the history and culture of Oakland and the East Bay region, will be presenting a lecture, "Bowser's Children: What a Family Exploration Reveals about American History Back to Colonial Times" at noon on Thursday, Feb. 27 in the Biella Room of the University Library.
Bowser's presentation is sponsored by the Departments of History and Ethnic Studies in celebration of Black History Month. Bowser is presenting the 2014 Carter G. Woodson Black History Month Lecture.
As part of his presentation, the longtime CSUEB faculty member will tell the story of one of his ancestors, James Bowser, who was a solider during the Revolutionary War. Born around 1863, James Bowser was one of many black Virginians who served in the army or navy of the United States. He enlisted in the 1st Virginia Regional Regiment of the Continental Line under Col. William Davies on Jan. 1, 1782 in Shenandoah County for the duration of the war.
"I encourage the campus community to hear Dr. Bowser's fascinating personal journey into early America, and how an African American family kept their freedom for over 160 years before the Civil War," said Dee Andrews, CSUEB professor of history.
Bowser's talk is open to the public. Admission is free and refreshments will be served.
-- Barry Zepel