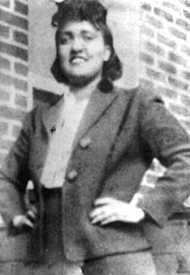 Henrietta Lacks
February 10, 2014 10:30am
Cal State East Bay's Office of University Diversity will present "A Week of Inclusive Excellence," a celebration of the diversity of students, faculty and staff at the university, from Feb. 17-21.
The university communmity is invited to a series of presentations and activities that will include speakers, a presentation by members of Henrietta Lacks' family with an opportunity for book club and community members to meet family members. This opening event takes place on Monday, Feb. 17, from 6 to 7 p.m. in the University Theatre on CSUEB's Hayward Campus.
Ms. Lacks was a poor African American farmer whose cells -- taken without her knowledge in 1951 -- became one of the most important tools in medicine, vital for developing the polio vaccine, cloning, gene mapping and more. A book, "The Immortal Life of Henrietta Lacks," tells her story and has made the bestseller list of the New York Times and other literary organizations.
"The Lacks Family has enthralled university and library audiences across the country talking about their mother, grandmother and great-grandmother, Henrietta Lacks, and her important contribution to science," said Dianne Rush Woods, CSUEB University Diversity Officer.
More information about the week-long series of events is available by contacting the University Office of Diversity at (510) 885-2809. More about other events for the Week of Inclusive Excellence will be reported in upcoming news blog articles this week.
-- Barry Zepel