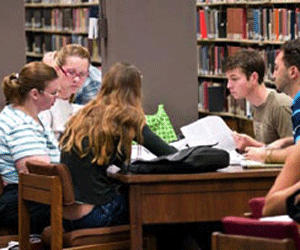 Library hours are being extended to accomodate students preparing for Winter quarter final exams.
To accomodate Cal State East Bay students as they prepare for Winter quarter final exams, the University Library and campus shuttle services have announced that they are extending their hours of operation.
From Monday, March 10, through Thursday, March 13, as well as Sunday, March 16 through Thursday, March 20, the Library will extend its availability by two hours, closing at midnight instead of the normal 10 p.m. during the quarter. The Hayward Campus shuttle will also operate during these days up until midnight.
Additional information about the University Library's extended hours of operation is avaialble.
More information about the CSUEB shuttle and all transportation services for the university is available.
-- Barry Zepel