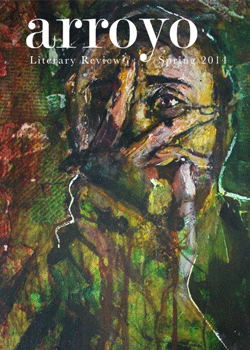 arroyo poster
The East Bay literary community is invited to attend the release party for the spring 2014 edition of the "Arroyo Literary Review," a journal of fiction, nonfiction and poetry published by Cal State East Bay's English Department.
The party will commence at 6 p.m. on Wednesday, March 12, at The Bistro, 1001 B St., in downtown Hayward. In addition to readings by contributing writers, complimentary food will be available as well as liquid refreshment from a no-host bar.
Much of excitement regarding the Arroyo's sixth edition is prompted by the articles written for the "Arroyo" by Rachel Howard, Tim Kahl, Dean Rader and Dallas Woodburn. All four writers are expected to attend the party and read from their works.
The "Arroyo" will be available for purchase at the party as well as at University Bookstore. Additional information is available by contacting Samantha Kennedy at (925) 784-9118 or at arroyliteraryreview@gmail.com.
-- Barry Zepel