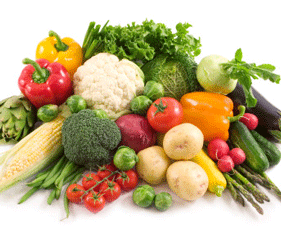 mix of vegetables
Cal State East Bay's Leadership Employee Enrichment Program (LEEP) and the university's Department of Kinesiology are jointly launching a series of nutritional workshops open to faculty and staff members.
The five 40-minute, hands-on educational workshops range from determining "a healthy diet" to "how often you should eat each day." The workshops are taught by CSUEB kinesiology students who work closely with the department's faculty and staff, and will be offered every other week, with the same workshop presented a Wednesday and Thursday, to meet the availability needs of our participants. Admission to the workshops is free.
WORKSHOP DETAILS:
Workshop 1: What is a Healthy Diet and How Does My Diet Measure Up?
Information will be provided on portion sizes, how to read a nutritional label, healthy dietary practices, and dietary myth busting. Efficient ways to analyse the healthfulness of your personal diet will be demonstrated, and individuals will learn how to identify dietary goals to improve health.  
Presenters are Nick Barker, Katie Lopez and Jessica Ousley. Sessions are offered Wednesday, April 9 from 12-1 p.m., and Thursday, April 10 from 12-1 p.m. They will be located in KPE 106.
Registration is free, but sign-up is required for planning purposes.