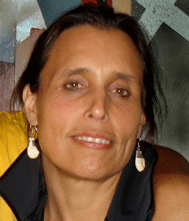 Winona LaDuke
Winona LaDuke -- American Indian activist, environmentalist, economist and writer of Anishinabe descent -- will be on Cal State East Bay's Hayward campus Thursday, May 1, to speak on "Creating a multicultural democracy, environmental justice activism, and future generations."
The talk by LaDuke, nominee for vice president of the United States on the Green Party ticket headed by Ralph Nader in 1996 and 2000, will take place in the New University Union beginning at 4 p.m. Her appearance is sponsored by CSUEB's Department of Ethnic Studies and the Associated Students, Inc. Diversity Center.
LaDuke is executive director of two organizations, Honor the Earth and White Earth Land Recovery Project, which she founded in 1989 on the Whte Earth Reservation in northwestern Minnesota. She has written three books. The titles are Last Standing Woman; All our Relations: Native Struggles for Land and Life; and Recovering the Sacred: The Power of Naming and Claiming. LaDuke was named "Woman of the Year" by Ms. Magazine in 1997 and inducted into the National Women's Hall of Fame in 2007.
More information about LaDuke's appearance at CSUEB is available by calling (510) 885-7069 or sending an email to diversitycenter@csueastbay.edu.
-- Barry Zepel