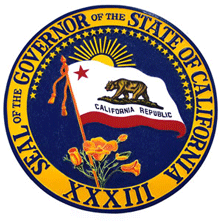 California seal
Gov. Jerry Brown has appointed Shannon Swain, a 2007 graduate of Cal State East Bay's Educational Leadership credential program, to be deputy superintendent of correctional education for the California Department of Corrections and Rehabilitation.
The 49-year old Swain comes to the state job having been a subject matter expert in correctional education at SynergyTechnology and Correctional Services since 2012, according to Jose A. Lopez, director for CSUEB's doctoral program of Educational Leadership for Social Justice. Swain was one of Lopez's students.
Previously Swain -- a resident of Alamo -- was principal for Student Programs-Adult Correctional Education at the Contra Costa County Office of Education from 1989 to 2012 and was senior center staff/assistant and program manager for Orange County Youth and Family Services from 1984 to 1988.
-- Barry Zepel