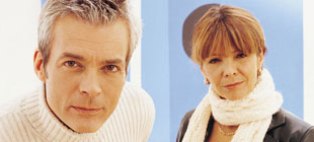 man and woman
The enrollment deadline for Cal State East Bay's graduate-level certificate program in Art Museum and Gallery Studies is quickly approaching. Graduates of the program are qualified for entry-level positions in art museums, galleries and cultural centers. Students planning to enroll in the program during the summer quarter must do so by the June 20 deadline.
As the only program of its kind offered in the San Francisco Bay Area and one of the few in the United States, students who take advantage of this self-paced program will gain the educational foundation necessary for a successful career as a museum or gallery professional.
Students will learn from noted curator and seasoned instructor Lanier Graham, the former Chief Curator of the Fine Arts Museums of San Francisco and a member of the Training Committee of the International Council of Museums. Many of his students have secured positions at Bay Area museums such as the Fine Arts Museum of San Francisco, UC Berkeley Art Museum, Stanford University Art Museum and Hearst Art Gallery at Saint Mary's College.
Admission to the Art Museum and Gallery Studies certificate program is open only to those students who receive permission from the instructor prior to enrollment.
For more information on the Art Museum and Gallery Studies certificate program or to apply to the program, visit here.

--Erin Merdinger