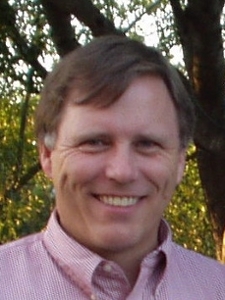 CSUEB Professor Michael Fanning
Cal State East Bay Professor Michael Fanning, who has taught in CSUEB's M.S. in Educational Leadership program for eight years, has been featured in the August edition of California Educator magazine. The excerpt on Fanning, highlighted alongside the article entitled "Begin Your Year with Less Stress," focuses on Fanning's research on teacher stress and how schools can create a healthier environment for teachers.     
"We have had many excellent studies that show that there are some common situations which lead to stressful conditions for teachers," said Fanning. "These include classrooms where teachers are not given adequate assistance with disruptive students, schools where teachers have a weak voice when it comes to shared leadership and schools where there is a lack of teacher support and appreciation from administrators."
In an effort to help educators manage a stressful environment, Fanning offers five coping strategies, several of which are featured in California Educator magazine. 
Fanning encourages these good strategies for teachers who are dealing with stress:
Don't go it alone.  Teachers can chat with other teachers and with supportive school leaders to get the kind of individual support they need. This support can include peer observation/coaching, behavioral specialists for students who can't cooperate with the teachers and other students, and occasionally, individualized professional development.
Pay attention when given positive comments and appreciation from students, parents, peers and school leaders. Often we find that teachers are so exhausted and stressed, they miss opportunities to listen to the very comments which would remind them that they are a good teacher.
Don't try to do it all.  All reflective teachers know that they can improve.  However, those who try to do too much put themselves in a situation where it is impossible to succeed.  Experienced, successful teachers often suggest that their colleagues concentrate on one or two big goals each year. 
Be part of a learning community. By being involved with other teachers and seeking opportunities to be influential in how the school is run, teachers can have a major impact on improving the conditions for student learning and teachers' work lives.  Studies show that if one feels more in control, then stress is reduced. 
Seek a balanced life.   Enjoy a walk, read a book, paint a picture, visit friends, attend a professional conference, do some yoga, watch a favorite TV show and so on. Some teachers report that a mini-break, a bit of deep breathing, and making themselves smile gets them back in a place where they can focus their energies on being the best teacher they can be.
The article "Begin Your Year with Less Stress" can be found in the August edition of California Educator, which can be accessed online at http://educator.cta.org/t/4533/7. The sidebar featuring Fanning's research can be found on page 43. 
--Erin Merdinger