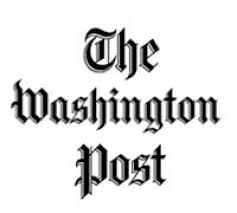 Washington Post
Cal State East Bay computer science graduates were listed in a recent Washington Post article for being among the nation's top wage earners in their field.
The article, "Where to Go to College to Make the Most Money — for Each Major," appeared in the Nov. 21 online edition of the paper. The article cited the 2014 Payscale.com ranking of the country's highest returns on investment (RIO) for public and private universities.
The Payscale list includes the weighted total cost for a graduate based on in-state and out-of-state tuition rates along with the 20-year net return on investment. The study looked at 1,312 public, private, religious and secular universities around the nation. Cal State East Bay ranked No. 7 for best ROI for in-state tuition and No. 7 for out-of-state.
Overall, CSUEB ranked 259 out of 1,312 institutions, 89 out of 415 universities for public in-state universities, and 128 out of 445 for highest mid-career salary levels.
Universities that took the tops spots, respectively, in this year's list of computer science graduates were: Stanford, UC Berkeley, Columbia, Harvey Mudd and the University of Virginia.
To see the Washington Post article.
For more information on the Payscale study.