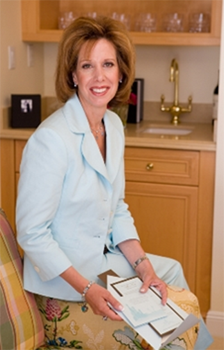 Joyce Scardina Becker, director and instructor of CSUEB's Wedding Planner Certificate Program.
According to the Association of Bridal Consultants, there are over 2.4 million weddings every year in the United States. Take part in this fast-growing and lucrative industry by earning your Certificate in Wedding Planning from Cal State East Bay. The summer enrollment period for the Online Wedding Planner Certificate Program is open now through June 8. No application is necessary.
The internationally recognized program, taught by program founder and 25-year hospitality industry veteran Joyce Scardina Becker, offers participants in-depth exposure to all facets of researching, designing, planning, coordinating and evaluating weddings.
"The Wedding Planner Certificate course was the starting point for my career," said Brooke Baglietto, who completed the program in 2005 and is currently the wedding specialist at The Carneros Inn in Napa, Calif. "The course led me to my first internship and my first paid position within the industry."
The summer class will run June 22 – Sept. 6.
—Erin Merdinger