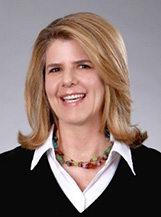 Irene Koehler is the instructor for Cal State East Bay's Introduction to Social Media Workshop
Are you interested in jump-starting your social media presence and learning how to use your social media profiles for professional or personal purposes? Take part in Cal State East Bay's upcoming Introduction to Social Media Workshop from 9:30 a.m. - 4:30 p.m. June 27 at the Hayward Campus. 
Held in a computer lab, this one-day, hands-on workshop will help participants build their knowledge of social media tools and channels. Participants will be guided step-by-step to set up accounts on some of the most popular social media sites, including Facebook, Twitter, LinkedIn, Instagram and Pinterest. Class discussions will focus around determining what type of content to share, connecting with others and privacy considerations.
"Unlike many presentations, which give a simple snapshot of the latest social media trends, this class will focus on nuts-and-bolts execution — and participants will implement what they have learned immediately," said workshop instructor Irene Koehler, a social media strategist and founder of AlmostSavvy.com, a blog that focuses on enabling people and organizations to achieve greater success by making strategic choices about using social and digital media.
Today, it is no longer optional to have an online presence, rather it is expected that professionals have taken the time to understand and strategically use social media, Koehler said.
"Anyone interested in working in public relations, marketing, communications, management, sales, education and many other fields will find being savvy about social media to be invaluable," Koehler said. "Additionally, those outside of the workforce will find that social media allows them to stay connected with family and friends, nonprofits, news, organizations and events of interest."
The workshop is offered under Cal State East Bay's Certificate in Social Media Marketing, which launched in winter and is available to both program participants and the general public.
An informational meeting for the certificate program will be held on June 30 from 6-7 p.m. in CSUEB's Oakland Center. Participants will meet the program director and learn more about course offerings, as well as network with other professionals.
For more information on how to enroll in the workshop. For additional information about the certificiate program or to RSVP to an upcoming informational meeting.
– Erin Merdinger