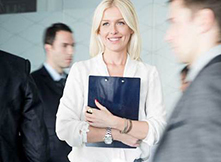 In addition to the Loan Signing Agent course, Cal State East Bay also offers a notary commission and notary commission renewal course.
November 12, 2015 12:00am
Cal State East Bay will offer a one-day seminar entitled "Become a Certified Loan Signing Agent" on Nov. 21 from 9 a.m. - 4 p.m. on the Hayward Campus. Participants will learn everything from how to properly notarize loan packages and negotiate fees to advertising as a professional in the real estate market. 
Participants will also leave the seminar with a list of 50 loan signing companies to help get them started on their own business.
For more information, including how to enroll, visit the program's website.