Transfer Orientation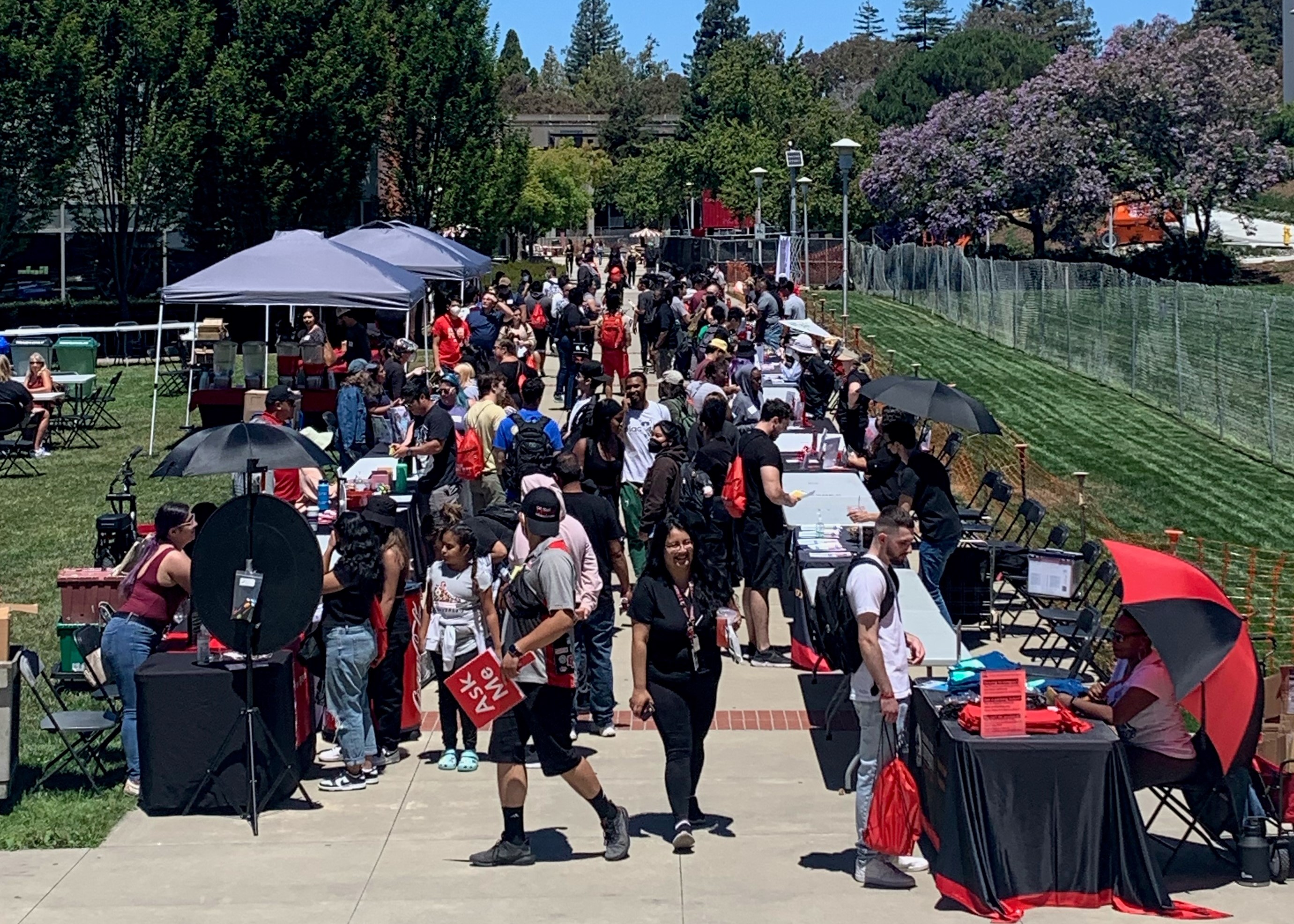 Transfer Orientation is an important program that will help you make a smooth transition from community college to Cal State East Bay. You will learn about essential campus resources and student support services, and receive academic advising. Transfer orientation is required for all transfer students.
SPRING 2023 TRANSFER ORIENTATION
Welcome to California State University, East Bay! Orientation is essential to a smooth and successful transition to the University, and participation is required prior to starting classes.  
Transfer Orientation Dates:
Friday, December 2, 2022, 9:00 am - 5:00 pm 
Students are expected to participate in the full day of orientation and cannot leave early. Please verify your availability for the entire day prior to registering for orientation. Once you register for orientation, you will not be able to switch the session date on your own.
Transfer Online Orientation Sessions:
We understand that it may be difficult to come in person, however, we still want to get connected with you before you come to Cal State East Bay in the Fall! If you are not able to make the in-person Orientation session please register for the Online Transfer Orientation (OTO).
Concord Campus Orientation 
No Orientation session is offered for Spring 2023.  You are invited to attend the Spring 2023 orientation session at the Hayward Campus or our Online Transfer Orientation session (OTO). 
International Student Orientation:
International Students are encouraged to attend the Transfer Orientation on Dec 2, 2022. In addition, the Center for International Education (CIE) will be holding an international student orientation on January 12, 2022. For more information please see the CIE Orientation page
Can my Family/Guests attend the Transfer Orientation?
Yes!
Guests may accompany you to the Transfer Orientation. A fee is required for each guest: $35 fee for the first guest and $15 for each additional guest. A guest fee will pay for parking, lunch, and the program for the day.
 To register your guests, click

 

here.
*No cost for children under 10 years old
Student Registration Process:
Spring 2023 Orientation Registration will be open on October 19th, 2022. Once you submit your Statement of Intent to Register (SIR), you can register for Orientation through MyCSUEB.
Step 1: Go to MYCSUEB and sign in. Click on Classic View then on Applicant.
Step 2: Click on the Applicant Tab then Click Student Orientation
Step 3: Choose your Orientation Date. There is only one date for Spring 2023. 
For questions or concerns, please email Student Life and Leadership Department, Orientation Programs at  orientation@csueastbay.edu
Please include your full name and Net ID along with your question.
Why Orientation?
As a transfer student, many aspects of the college environment are already familiar to you. However, Cal State East Bay is a new institution with new expectations and procedures, new academic requirements, and exciting new challenges. Transfer Orientation is an important activity that will help you transition into our University and set you up for success at Cal State East Bay. Attendance will be a valuable investment in a student's future college career!