Transfer Orientation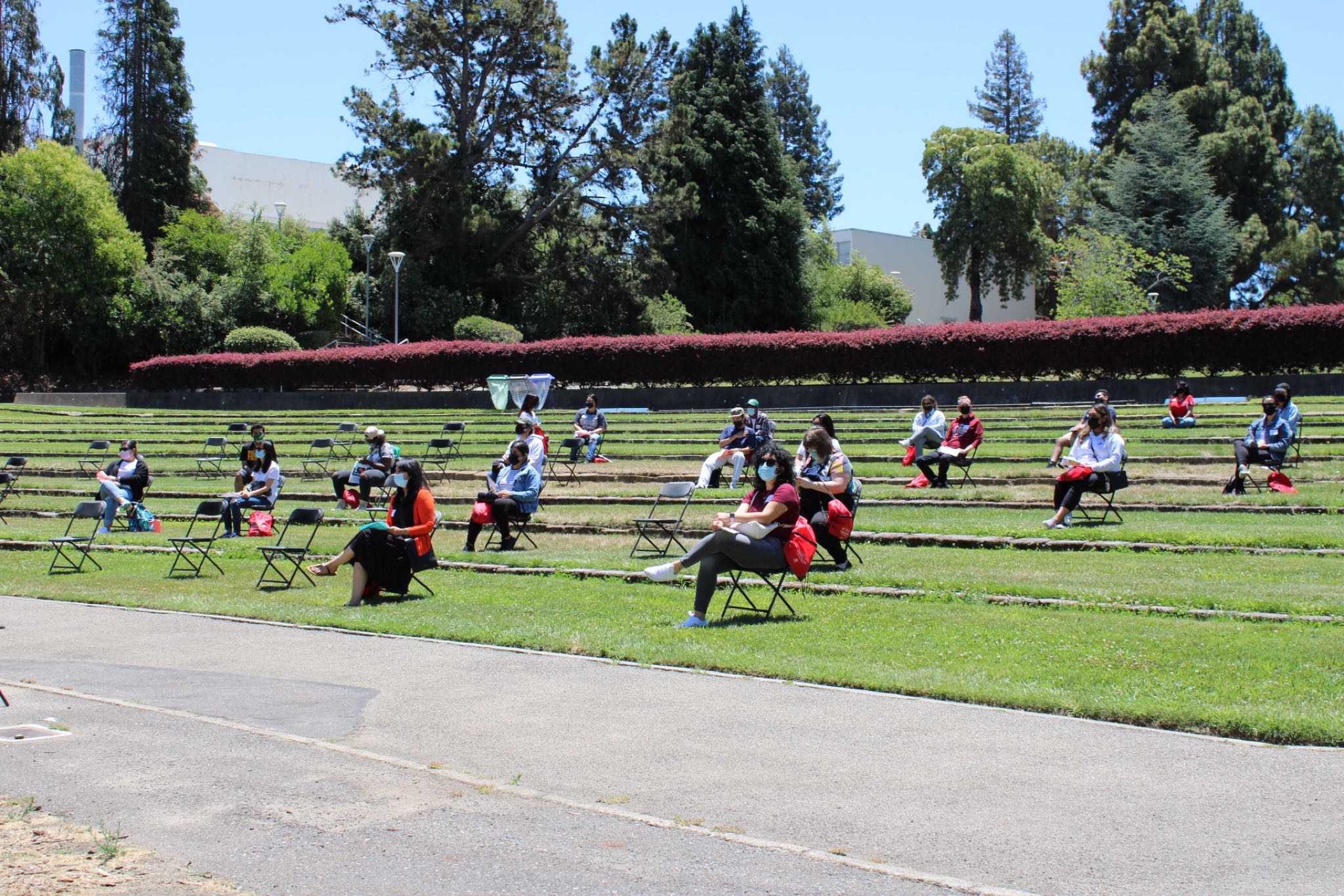 Transfer Orientation is an important program that will help you make a smooth transition from community college to Cal State East Bay. You will learn about essential campus resources and student support services, receive academic advising and talk to Financial Aid and Admissions representatives. 
Transfer orientation is required for all transfer students.
Why Orientation?
As a transfer student, many aspects of the college environment are already familiar to you. However, Cal State East Bay is a new institution with new expectations and procedures, new academic requirements, and exciting new challenges. Transfer Orientation is an important activity that will help you transition into our University and set you up for success at Cal State East Bay. Attendance will be a valuable investment in a student's future college career!
If you are a Transfer and you plan to attend the Concord Campus for most of your classes, you should sign up for the Concord Orientation. Students planning to attend Concord, these are the orientation majors offered: Business, Nursing, Liberal Studies, Psychology, Sociology, Criminal Justice
Welcome to Cal State East Bay!
Summer 2022 Transfer Orientation is Open!
Welcome to Cal State East Bay! This is a friendly reminder that attending Orientation is required for all transfer  students. It's a great way to meet future classmates, faculty, and staff and learn about: getting involved, classes and academic advising, setting yourself up for academic success, & meeting other new students!
What are the different types of Transfer Orientation programs?
We offer 3 types of Transfer Orientations to fit your specific needs, and students can sign up for one of the following:
Hayward campus orientations, full day 8:00am - 5:30pm
Concord campus orientation, 3:00pm - 8:00pm
International Student Orientation, Online Zoom Orientation
Is there an Online Orientation option?
We strongly recommend you attend in-person orientation as it will provide more hands on experience, opportunity to connect with classmates, familiarize yourself with campus, and begin to get involved with campus life. In-person orientation also provides a chance for you to meet with your academic counselor to discuss course registration and advising. It is in your best interest to prioritize Orientation to ensure a smooth transition to Cal State East Bay. Much like a doctor's appointment, you may need to take time off work or other responsibilities to attend.
However, we understand that it may be difficult and not everyone can come to campus in-person. If you have extenuating circumstances, are a fully online student and unable to attend in-person, we still want to get connected with you before you come to Cal State East Bay in the Fall! If you are not able to make the in-person Orientation session please register for one of the Online Sessions on MyCSUEB. The dates for the Online Sessions are listed below.

Wed. June 29th @ 11:00 am
Wed. June 29th @ 3:00 pm 
Fri. Aug 5th @ 11:00 am
Fri. Aug 5th @ 3:00 pm
Can my family/guests attend Transfer Orientation?
Yes! Guests may accompany you to the Transfer Orientation. There is a fee required for each guest: $35 fee for the first guest and $15 for each additional guest. Guest fee will pay for parking, lunch, and program for the day. To register your guests, click here: https://forms.gle/ctVtfPHH7Ex6weq16 *No cost for children under 10 years old
Attendees requiring accommodations for this event should contact Accessibility Services 10 days prior to the event. Email: as@csueastbay.edu 
Questions? Contact orientation@csueastbay.edu or (510) 885-3872.
Thanks,
Orientation Programs
---------------------------------
After you register for orientation, visit our
Next Steps webpage
for information on how to prepare for orientation and this upcoming semester. 
Throughout all the orientation events, you will also have the opportunity to connect with our Orientation Team Leaders and Transfer Ambassadors, who are eager to assist you and ensure you have a smooth transition to the University.  They will be available throughout the summer to answer questions you may have

!