Bay Area Science Festival
Date: Saturday, April 30, 2022
Time:11:00am-4:00pm
Location: Cal State East Bay, Hayward Campus
FREE ADMISSION & PARKING
Science festivals are not new to Cal State East Bay, as they are a biennial tradition dating back to 1974. College of Science faculty, staff and students are excited to be participating in one of two Discovery Days of the Bay Area Science Festival. Please visit the Bay Area Science Festival website for complete details of the celebration (April 21-30, 2022) of science, technology, engineering and mathematics.
Approximately 40 activities are scheduled, with demonstrations, experiments, hands-on activities, exhibits, lectures and much much more. Participation by everyone is encouraged, especially by school-age children. Everyone – young and old – can experience the wonders of science. A sampling of some of the Festival activities include: The Shake Station, Explore the Brain, Mathematical Puzzles, Paper Microscopes, Solving Art Mysteries with Chemistry, Mark Your Math, Health Screenings, and Physics in Action! Come experience Robots galore, Mars Rover Concept, Our Amphibian Teachers, and Raptor Rehabilitation!
Representatives from UCSF, Chevron, Thermo Fisher, Northern California Geological Society, and the Oakland Zoo are expected to participate.
California State University East Bay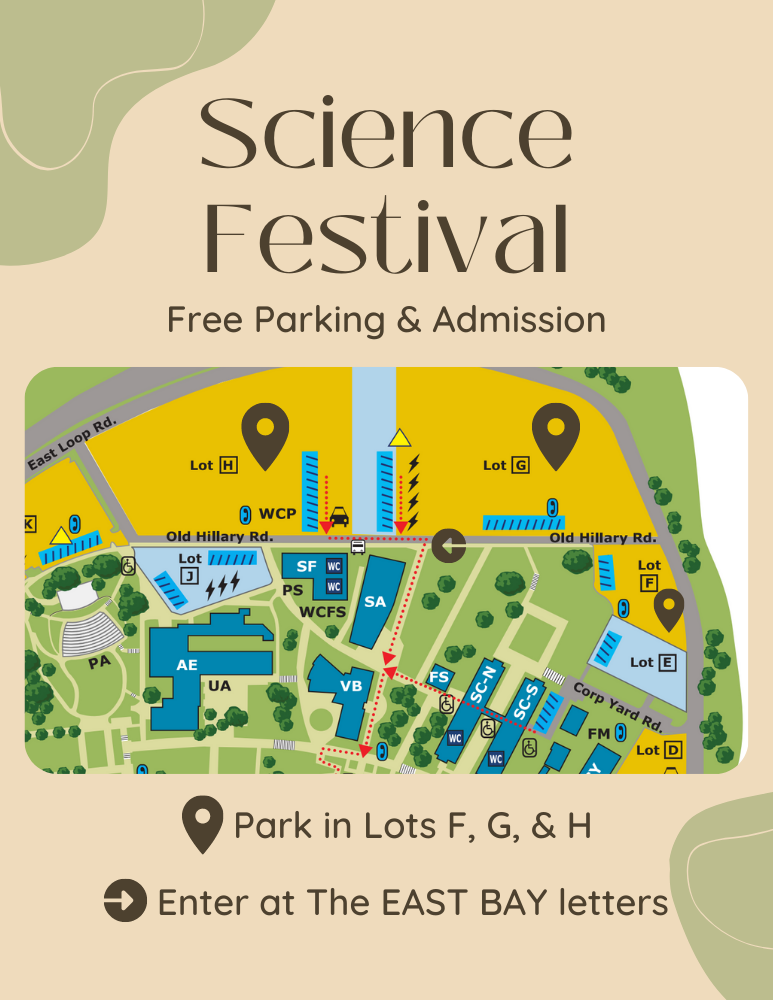 For a downloadable pdf, click here