Alan J Almquist Faculty Profile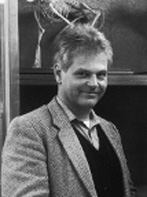 Alan  J  Almquist
Professor Emeritus of Anthropology (Biological)
Courses Taught
Introduction to Biological Anthropology
Human Evolution
Human Evolution
Primate Social Behavior
Human Bio diversity
Human Sexuality
Human Osteology Laboratory
Seminar in Biological Anthropology
Recent Scholarship
Almquist, Alan J. and Noel Boaz
2002: Biological Anthropology, 2nd Edition, Prentice Hall.
1999: Essential of Biological Anthropology, Prentice Hall.
Almquist, Alan J., Simic, Andre and Patricia Omidian, editors
1995: Human Sexuality, Kendall Hunt.
Almquist, Alan J. and Anne Manyak, editors
1993: Milestones in Human Evolution, Waveland Press.
Research Interests
Dr. Almquist's academic interests focus on biological anthropology, incluing paleoanthropology, primatology, and primate (including human) behavior. Dr. Amquists has participated on numerous paleoanthropology projects in eastern Africa.
B.A., 1967, University of California, Berkeley
M.A. in Anthropology,1969, University of California, Berkeley
Ph.D. in Anthropology, 1972, University of California, Berkeley
Fall Semester 2023

| Course # | Sec | Course Title | Days | From | To | Location | Campus |
| --- | --- | --- | --- | --- | --- | --- | --- |
| ANTH 110 | 01 | Intro Biological Anthropology | TTH | 11:00AM | 12:15PM | MI-2078 | Hayward Campus |
| ANTH 311 | 01 | Human Fossil Record | TTH | 9:30AM | 10:45AM | MI-3060 | Hayward Campus |