Karina Garbesi Faculty Profile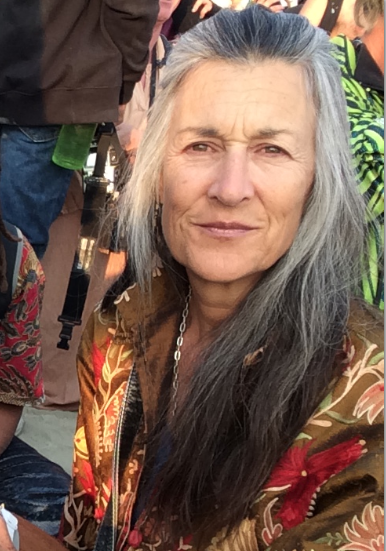 Karina  Garbesi
Full Professor
PLEASE CLICK ON THE HOME PAGE URL TO SIGN UP FOR OFFICE HOURS
Professor  Emerita Karina Garbesi is the director of the Environmental Studies Program at Cal State East Bay.  Garbesi hold's a Master's (1988) and PhD (1993) in Energy and Resources from UC Berkeley, where she was the advisee of Prof. John Holdren (President Obama's Science Advisor). Her work of three decades has focused on issues at the nexus of energy, sustainability, and social justice. During the course of her career she has served on the faculty of San Jose State University and Cal State East Bay, as affiliated faculty at the University of California, Berkeley, as an independent consultant, and as a visiting scientist and program manager at Lawrence Berkeley National Laboratory from 2010 - 2014, where she managed energy research in areas of energy efficiency, appliance standards, and renewable energy.
Garbesi has been an activist for sustainability at Cal State East Bay: She spearheaded the installation of a one megawatt solar electric system at Cal State East Bay (then Cal State Hayward) completed in 2003, the largest solar energy system at any educational institution; she led the development of, and for several years chaired, the Academic Senate's Sustainability Committee; she is the lead author of Cal State East Bay's Climate Action Plan, and chairs the Climate Action Taskforce.  She is also a founding member of the Board of Directions of We Care Solar (WCS), a Bay Area non-profit which, in 2015, won the United Nation's Sustainable Development Award. WCS promotes safe motherhood and reduces maternal mortality in developing regions by providing health workers with solar-powered lighting, mobile communication, and medical devices using solar electricity and engages in solar energy education capacity building by training teachers in the US and Africa. 
With an interdisciplinary background in physics, environmental engineering, energy, economics, and policy, and a passion for social justice, Garbesi takes a broad and applied approach to environmental problem solving. During her career Garbesi has consulted extensively on public interest energy issues, she has produced technical reports for local and federal governments, and she has performed as an expert witness at public hearings. She loves to involve students in her work through research-oriented course work, projects, and masters' theses. Examples of such work include research that resulted in the installation of utility-scale wind turbines in Eritrea, micro-hydro projects in India, significant expansion of solar power in San Francisco, improved environmental justice in SE San Francisco through intervention in power plant siting and transmission line expansion cases. Garbesi also involves students actively in sustainability work on campus. Under her guidance, her students participated in the development of the campus's greenhouse gas emissions inventory, and its Climate Action Plan.
Energy, Environment, Society, and Social Justice. Environmental and social impacts of energy technology choices. Sustainable cities. Quantitative and interdisciplinary research methods in energy and resource analysis.
PhD, Energy and Resources, UC Berkeley, 1993
MS, Energy and Resource, UC Berkeley, 1988
AB, Physics, UC Berkeley, 1986 (High Honors)
Fall Semester 2023

| Course # | Sec | Course Title | Days | From | To | Location | Campus |
| --- | --- | --- | --- | --- | --- | --- | --- |
| ENVT 320 | 01 | Env Resource Analysis | TTH | 9:30AM | 10:20AM | MI-3032 | Hayward Campus |
| ENVT 320 | 1A | Env Resource Analysis | TTH | 10:20AM | 12:00PM | MI-3032 | Hayward Campus |
| GEOG 320 | 01 | Env Resource Analysis | TTH | 9:30AM | 10:20AM | MI-3032 | Hayward Campus |
| GEOG 320 | 1A | Env Resource Analysis | TTH | 10:20AM | 12:00PM | MI-3032 | Hayward Campus |