Laurie Price Faculty Profile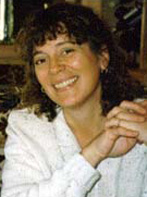 Laurie  Price
Professor of Anthropology (Sociocultural and Applied)
Courses Taught
Introduction to Anthropology
Viewing Diversity
South America
Medical Anthropology
Applied Anthropology
Field Course in Ethnography
Advanced Ethnographic Methods
Applied Anthropology
Pre-Internship Seminar
Internship Experience
Post-Internship
Recent Scholarship
2003: Illness management, social alliance, and cultural identity in Quito, Ecuador. Ch. 12 In Medical Plauralisms in the Andes. Joan D. Koss-Chionio, Thomas Leatherman, and Christine Greenway, eds. New York, NY: Routledge. Pp209-233.
2002: Carrying Out a Structured Observation. Ch10 In Doing Cultural Anthropology, Michael V. Angrosino, ed. Prospect Heights, IL: Waveland Press. Pp107-114.
Geographies of power and participatory planning: community case studies from Ecuador and the U.S. Laurie J. Price and Fernando Moreno Arteaga. High Plains Applied Anthropologist 1(22):55-57

2001: How Good is Graduate Training in Anthropology? Anthropology News. 42(5):5-6.
2001: The Mismatch Between Anthropology Graduate Training and the Work Lives of Graduates.
Practicing Anthropology 23(1):55-57
2000: Medical Anthropology from three points of view. Review of "Exploring Medical
Anthropology: (Joralemon), "Medical Anthropology and the World System"
(Baer, Singer and Susser), and "Understanding and Applying Medical Anthropology" (Brown). Medical Anthropology Quarterly March 14(1).
1999: Applied Archeology. Human Organization 58(3):226-239. (co-author, with C. Downum).