Brian Perry Faculty Profile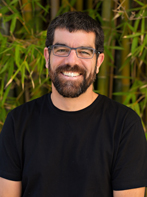 Brian  Perry
Professor
E-mail: brian.perry@csueastbay.edu
Phone: (510) 885-3470
Office: SC-N 429
Office Hours: Please see department website.
Home Page: http://www.perrymycolab.com
Note: CSUEB does not pre-approve, monitor, or edit personal pages. Faculty members are solely responsible for their content, and are expected to conform to the policy guidelines of CSUEB.
Identifying patterns of biological diversity and the underlying processes that create and maintain such patterns are fundamental questions in evolutionary biology. My research integrates studies of fungal biodiversity and molecular phylogenetic analyses with data from disciplines such as genetics, ecology and geography to address broad questions of how these biological and physical processes interact to drive evolution.