Keith Inman Faculty Profile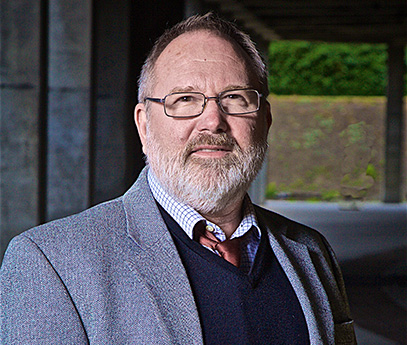 Keith  Inman
Associate Professor
Professor Keith Inman came to CSUEB from Forensic Analytical Sciences and has over 30 years experience as a forensic scientist, including stints in laboratories with the Los Angeles County Sheriff, Los Angeles County Chief Medical-Examiner/Coroner, the California Department of Justice, and Oakland Police Department. His areas of specialty include DNA analysis, crime scene investigation and evidence preservation, and crime scene reconstruction.
Professor Inman received his B.S. in Criminalistics from the University of California at Berkeley in 1974, and his MCrim from the same institution in 1978. In addition to presenting numerous papers at professional conferences throughout the world, he has co-authored several forensic science texts. He taught as a lecturer at Cal State East Bay before his current appointment.
At Cal State East Bay, Professor Inman teaches Basic and Advanced Criminal Investigation, Criminal Identification, Comparative Evidence, and Forensic Seminar. His research interests include finding physical evidence relevant to a criminal event, and the reconstruction of that event from the physical findings.
B.S. UC Berkeley, 1974
MCrim, UC Berkeley, 1978
Fall Semester 2023

| Course # | Sec | Course Title | Days | From | To | Location | Campus |
| --- | --- | --- | --- | --- | --- | --- | --- |
| CRJ 220 | 01 | Basic Crim Investigation | ARR | | | WEB-ASYNCH | Online Campus |
| CRJ 220 | 02 | Basic Crim Investigation | ARR | | | WEB-ASYNCH | Online Campus |
| CRJ 340 | 01 | ADV Criminal Investigations | MW | 9:30AM | 10:45AM | SC-S205 | Hayward Campus |
| CRJ 380 | 01 | Forensic Science | MW | 11:00AM | 12:15PM | SC-S205 | Hayward Campus |