Dr. Summer Jackson Faculty Profile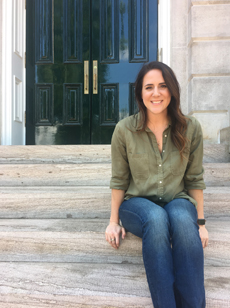 Dr. Summer  Jackson
Associate Professor | Faculty Athletic Representative | Faculty Advising Fellow
Dr. Summer Jackson came to CSUEB in 2017 from the University of Arkansas in Fayetteville, Arkansas. She received her Ph.D. in sociology in 2015 from the University of Oklahoma. She holds an MA degree from the University of Arkansas. Upon completion of her Ph.D., she returned to the University of Arkansas where she taught various classes for the Sociology and Criminal Justice Department and worked as a research associate for the Terrorism Research Center.
Dr. Jackson's teaching and research interests primarily focus on issues related to terrorism, women and crime, deviance, and race and ethnicity. Her interest in terrorism research was motivated by her work with the Terrorism Research Center. As a graduate student, she was awarded the Terrorism Research Award funded by the National Consortium for the Study of Terrorism and Responses to Terrorism. She also contributed in the development of the Terrorism and Extremist Violence in the United States (TEVUS) Database. She has presented on these and other topics at national conferences.
Dr. Jackson's greatest enthusiasm is for teaching. She has taught both sociology and criminal justice courses including Introduction to Sociology, Introduction to Criminal Justice, and Police and Society. She has also developed and implemented more specialized upper-level courses including Women and Crime and Understanding Terrorism.
Fall Semester 2023

| Course # | Sec | Course Title | Days | From | To | Location | Campus |
| --- | --- | --- | --- | --- | --- | --- | --- |
| CRJ 230 | 01 | Police Community Relations | TTH | 9:30AM | 10:45AM | AE-0183 | Hayward Campus |
| CRJ 450 | 02 | Women in Criminal Justice | ARR | | | WEB-ASYNCH | Online Campus |