Margaret Zeiger Faculty Profile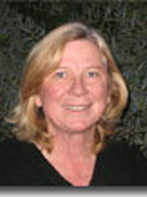 After growing up in Oakland, Margaret attended University of California, Berkeley and earned her B.S. in Business Administration with an emphasis in Marketing. Upon graduation she moved to Southern California to begin her career in Hotel Management at the Los Angeles Biltmore Hotel. Margaret spent 10 years at the Biltmore working in almost all departments but found Front Office Management to be most challenging and enjoyable. Operations was truly her love. While at the Biltmore, Margaret started her teaching career at Orange Coast College and California Polytechnic University, Pomona. In 1985, Margaret relocated with her husband to Northern California where she became Front Office Manager at the Berkeley Marina Marriott and started teaching at Golden Gate University, San Francisco. After teaching at Golden Gate for 16 years, Margaret moved to Cal State East Bay to develop the new hospitality program for the University. She is currently the coordinator of the Hospitality option. Margaret also has taught part-time at City College of San Francisco since 1998 in their renown Culinary Arts & Hospitality Management program.
For fun, Margaret loves to spend time with her husband and three daughters, traveling, and enjoying culinary arts. She is an avid fan of the Olympic Games.