Peter K. Marsh Faculty Profile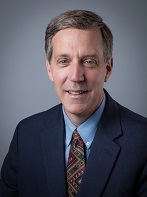 Peter  K.   Marsh
Professor of Music, Musicology & Ethnomusicology
Peter K. Marsh is an ethnomusicologist and music historian with broad interdisciplinary training and experience as a teacher, scholar, and administrator, and a specialist in the area of Asian music and culture. He earned his Ph.D. from Indiana University, his M.A. in Ethnomusicology from Wesleyan University and his B.A. and B.M. cum laude in English and Music Performance at Lawrence University.

He is a specialist in ethnomusicology and area studies, principally the music and culture of Mongolia and Inner Asia, and has written extensively on issues related to musical tradition and modernity in Mongolia. His book, The Horse-head Fiddle and the Reimagination of Tradition in Mongolia, Current Issues in Ethnomusicology Series (New York: Routledge Press, 2014) examines the development of two-string folk fiddles and their "folklorization" in Mongolian folk music in the twentieth and twenty-first centuries. He has also written on Mongolian popular music, including the history and development of Mongolian pop and hip-hop music. 

He has presented his research at the annual meetings for the Society for Ethnomusicology, Association of Asian Studies, International Association of Mongolian Studies, and The Mongolia Society, as well as at conferences and symposia organized around the world, including Stanford University, the Institute of East Asian Studies (Berkeley, California), the Asia-Pacific Center for Security Studies (Honolulu, Hawaii), International Congress of the German Musicological Society (Weimar, Germany), Mongolian Culture and Society in the Age of Globalization (Bellingham, Washington), International Conference on Cultural Education in the Period of Globalization (Ulaanbaatar, Mongolia), and Central Asian Epos International Symposium Festival (Ulaanbaatar, Mongolia)

Dr. Marsh has served as lecturer at a number of important events, including the Stanford University Asian Art Festival of 2010; Smithsonian Folklife Festival of 2002, called "The Silk Road: Connecting Cultures, Creating Trust," which in that year drew 1.5 million visitors to the National Mall in Washington DC; the 20th Annual Cowboy Poetry Gathering in 2004 at the Western Folklife Center in Elko NV; and the "Festival of Mongolia" in 2000 at the American Museum of Natural History, New York City.

Recently, he served as Founding Director of the American Center for Mongolian Studies, an academic-oriented non-government organization based in Ulaanbaatar, Mongolia, where he assisted United States-based faculty, students and scholars from many disciplines in conducting their academic research in the region.