Craig Collins Faculty Profile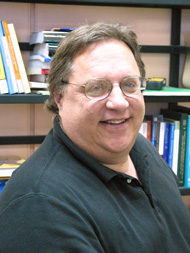 In 1973, Craig Collins (now a lecturer) dropped out of Sacramento State College (where he had been working on degrees in political science and journalism) to become an organizer with Cesar Chavez's United Farmworkers' Union. He became a staff journalist for El Malcriado, the union's newspaper, where he researched policy alternatives for the union's position on illegal immigration. To study Spanish more intensively, he moved to Mexico and eventually traveled around Central America. While in Central America, Collins became familiar with the revolutionary socialist movement and wrote several freelance articles on the guerilla insurgencies in the region. From there, he spent nearly a year in Cuba. There he wrote articles examining Cuban education and childcare and critically analyzing Cuba's deepening dependence upon the USSR.
Upon returning to the Bay Area, Collins re-entered academia. He began his graduate study of political science and international relations at San Francisco State and eventually earned his Ph.D. at UC Davis. During this period he financed his graduate education as a preschool teacher and partner in a collectively owned progressive bookstore. During graduate school, he remained politically active as founding member of the Green Party of California and became a staff writer for the Party's newspaper, Green Consensus.
In 1993, he began teaching political science at Sonoma State University, and later began teaching at UC Davis and Cal. State East Bay. He received his doctorate in Political Science and International Studies from UC Davis in 2000. His dissertation analyzed international efforts to negotiate agreements to protect the ozone layer and abate global warming. Dr. Collins has authored articles on climate change negotiations for AMBIO and on the Clinton administration's environmental policies for Mother Jones. Currently, he lives in Berkeley with his wife and teenage daughter and wrote the book Toxic Loopholes, which examines the serious defects in our environmental laws. Besides teaching, his passions are SCUBA diving and snorkeling.