Benjamin P. Bowser, Ph.D. Faculty Profile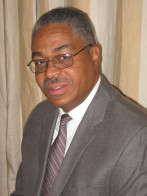 Benjamin   P.  Bowser, Ph.D.
Professor Emeritus
I am very pleased to announce three new publications:
Duke Austin and Benjamin Bowser (eds.)(2021) Impacts of Racism on White Americans in the Age of Trump. New York: Palgrave.
Benjamin P. Bowser and Aimé Charles-Nicolas (eds.)(2021) The Psychological Legacy of Slavery: Essays on Trauma, Healing, and the Living Past. Jefferson, N.C.: McFarland and Company Publishers.
Benjamin P. Bowser (2020) Tony Bowser's Progeny: The Struggle of a Free African American Family, 1676 – 1860. The Journal of the African American Historical and Genealogical Society. Vol. 37: 9-25.