Rose Wong Faculty Profile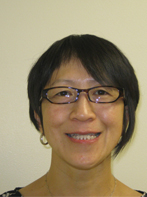 Rose  Wong
Associate Professor
Rose Wong, PhD, MPA, MSW/LCSW, earned her doctoral degree in social welfare from the University of California, Berkeley. She was a postdoctoral fellow in an NIMH-funded training program for two years in the Department of Psychiatry at the University of California, San Francisco prior to beginning her position as assistant professor in the Department of Social Work at California State University, East Bay in 2012. Dr. Wong studied psychology and public administration in France and worked as an international development consultant in Brazil and Portugal for seven years prior to entering the field of social work.
Dr. Wong's clinical social work experience in the U.S. includes counseling children and families who experienced domestic violence in a community-based organization in San Francisco. Her research agenda is focused on community-based participatory projects in which she works with community health and mental health professionals to develop culturally sensitive mental health educational materials in Chinese language, including videos and brochures with symptom checklists, for use by professionals, patients, clients, and community members.
Dr. Wong has made contributions to social work education. She published an article on microaggressions occurring in the MSW classroom and a book for clinical and research courses, Which Evidence-Based Practice Should I Use?: A Social Worker's Handbook for Decision Making. Dr. Wong also served as the founding director of the MSW program in the School of Health Sciences at University of the Pacific.