Ann Fajilan, M.F.A. Faculty Profile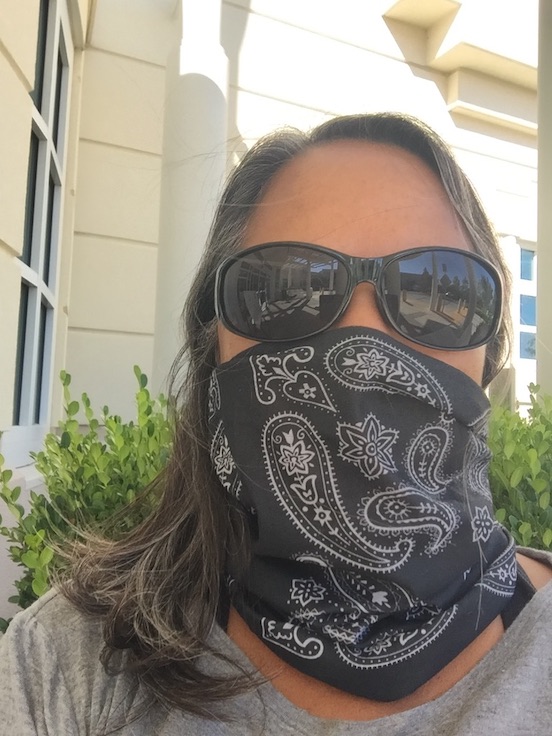 Ann  Fajilan, M.F.A.
Professor
Before the "day" in "Back in the Day", Professor Fajilan freelanced as a Theatre Artist pinch-hitter and educator in the Bay Area (Producing, Directing, Teaching: acting, directing, production, pr, improv and solo performance).  
Her previous CSUEB life was spent at City College of San Francisco where, along with core Theatre courses, she produced fifteen seasons of The Festival of American Playwrights of Color series. 
Since 2006 when she was hired as a MultiCultural Theatre Artist she directed and produced both original and published Theatre for Young Audience pieces. She expanded her research to a Social Justice focus and   directed world premieres of Almond Eyes, Secrets Exposed, My Damn Self, Ring the Bells, Scroogie, The Musical, The Mental Health Project, Bataan Death March and CSU Ferguson. Other Social Justice shows include Hair, "8 the Play" and The Laramie Project. 
She has helped develop three freshperson clusters:  Keeping It Real-Race & Pop Culture, Got Rice? The American Dream and APIA Realities, and Moving Bodies, Shifting Identities & Social Justice.  Other classes include: Doing the Right Thing: Theatre for Social Justice, What's So Funny? Comedic Genius since the Sixties, Creating Theatre from Personal Experience and the Solo Theatre series which focuses on techniques and application of the Solo Art form. 
She advises student clubs that present social justice benefits, events & community services for nonprofits that bring awareness to society's complicated challenges: violence against women (the annual V Day & Vagina Monologues), marriage equality (8theplay & Proposition 8), disaster aid (doctors without borders) and ageism.
She has supervised the annual world premiere Pilipinix Consciousness Night cultural productions with the Pilipino American Student Association since 2006. She mentors the students as they write original plays honoring historical Pilipinix events, influences, heroes & heroines, colonialism, migration, immigration, ancestral figures and family-centric assimilation practices; all through a contemporary, re-visionist lens.
She is spearheading a collective dramatization of Filipino Bridge Generation Characters as part of The Legacy Project. The focus is to interview Filipino elders and dramatize their oral histories into performance pieces (monologues and scenes) that honor the American Filipino experience.  These infotainment pieces can be used at all levels of education so that students will be exposed to events and will provide them with a better understanding of how Filipinos fought for their right to exist.
Her past projects include a community art based play:  Seven Card Stud & Seven Manangs Wild, which premiered at the Filipino American National Historical Society's 2012 National Convention in Albuquerque, New Mexico. She has adapted Vangie Buell's memoir: Twenty Five Chickens & a Pig into a loving folk musical, adapted  a trilogy based on the Jamero Dynasty and the Central Valley's labor camps in the 1940-1960's, a short  treatment about Filipino heart throb teenage bands from the 1950's-1960's in the Bay Area and a series of Solo Pinay performances entitled: The Golden Brown Girls.
She is one of the writers for a recently released book about the American Filipino experience:  Beyond Lumpia, Pancit and Seven Manangs Wild, published by East Wind Books, Berkeley.
 A few of her recognitions include: a Kennedy Center's Excellence in Education award, one of the 100 Most Influential Filipinas in the United States/ Innovative & Thought Leader category, Outstanding Honors Faculty,
Inaugural CLASS Faculty in Excellence, eight Kennedy Center American College Theatre creative production-related awards for CSU Ferguson; including a Citizen Artist Award for insisting that theatrical production is central to the urgent community, national, and international conversations of the campuses of higher education nationwide. She is a past Vice President for Higher Education for the California Educational Theater Association.
From her work in 2016 on CSU Ferguson, which was a play that was designed to put a face on the faceless hoodie and police brutality; she founded the creative ensemble: US in the U.S. This testimony-oriented theatre group is based on alumnae mentoring current students to use their theatrical skillset for inclusive social change. The objective is to showcase BIPOC members as they ready the U.S. for the Browning of America. 
She hopes to create and curate: Queen, Queers and Queer Queens.
US in the US: The next show is slated for Dec 11-13, 2020, What Had Happened Was... is an interactive journey into our truthful perspectives of surviving America's well-marketed trueisms.
Masters of FIne Arts, University of California, Davis
Bachelor's of Arts, University California, San Diego
Associate of Arts, Monterey Peninsula College
Fall Semester 2023

| Course # | Sec | Course Title | Days | From | To | Location | Campus |
| --- | --- | --- | --- | --- | --- | --- | --- |
| THEA 101 | 01 | Social Justice Theatre | TTH | 11:00AM | 12:15PM | WEB-SYNCH | Online Campus |
| THEA 341 | 02 | Drama Activ for Children | TH | 6:00PM | 7:55PM | WEB-SYNCH | Online Campus |
| THEA 341 | 2A | Drama Activ for Children | TH | 8:00PM | 9:30PM | WEB-SYNCH | Online Campus |