Meet The Staff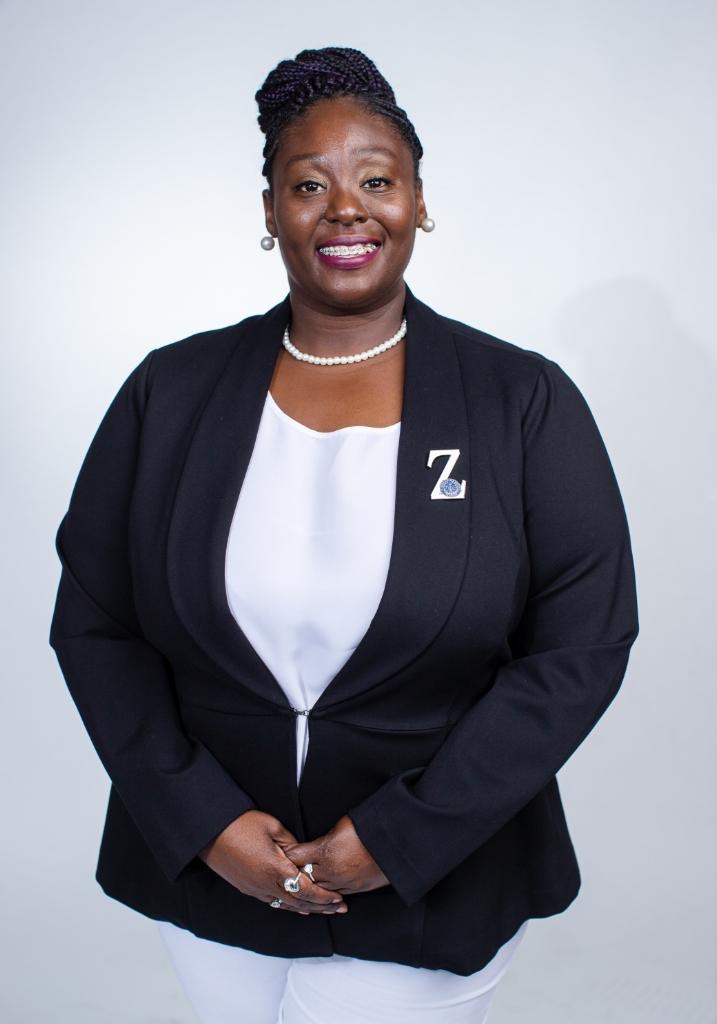 Meet Cookie
(she, her, queen)
Director of the DISC and Affinity Centers
Cookie is the Director of the DISC and Affinity Centers here at East Bay. She is currently a CSUEB Doctoral Student in Educational Leadership. One bucket list item for Cookie is to drive a racecar. She identifies with the DISC mission statement, she explains "Diversity is who I am, Equity is what I stand for, and inclusion is what I do! The DISC just feels like home for me."
Favorite Quote: "Well-behaved women rarely make history."
- Eleanor Roosevelt 
Meet Rocio
(she, her, ella)
DISC & Student Centers Office Manager 
Rocio is a CSUEB Alumna Sociology Major who graduated in 2015. She is a HUGE Walking Dead fan and is excited about the last season premiering this Fall. She was drawn to be a part of the DISC Team by the diverse and thought-provoking programming that is led by students through the  various workshops and "Real Talks." She wants to be part of a space that empowers students to be their authentic selves while encouraging them to learn emotional intelligence and compassion. 
Favorite Quote: "My wish for you is that you continue. Continue to be who and how you are, to astonish a mean world with your acts of kindness. Continue to allow humor to lighten the burden of your tender heart."
- Maya Angelou 
Meet Dej
(they, them)
Deja is a Student Programming Assistant for the DISC. They are a third-year Sociology major with a Studio Arts minor. Deja was a former dancer, from the ages of 8-18, and they are a firm believer that art can be a powerful tool for healing. Deja was drawn to the DISC because of the center's commitment to advocating for people living amongst various intersectionalities. Identifying as a nonbinary Black person, they have felt seen and supported by the center.
Favorite Quote: "And when you want something, all the universe conspires in helping you to achieve it."
- Paulo Coelho, The Alchemist
Meet Lizbeth
(she/her/ella)
Lizbeth is a CSUEB Alumni BFA Graphic Design Major who graduated this past Spring 2022. She once completed a Tough Mudder Challenge at the North Star resort in Lake Tahoe. She was drawn to be a part of the DISC team because of the impactful mission statement on the importance of inclusivity. Inclusivity and Diversity are incredibly important to an environment that is conducive to learning and growing.
Favorite Quote: "Cuando la voluntad esta lista, los pies son livianos."
- Unknown
Meet Javier
(he/him/his)
Javier is a fifth-year Business Marketing Major who will be graduating this Fall. He enjoys finding new spots to eat and places to just grub out. He recently found a taco spot in San Jose called Tacos Chencho which is his new favorite spot. Something he enjoys about the DISC is that the space invites all, it's a space to be productive and study, or it can be a space to relax and take a nap when classes get too stressful. 
Favorite Quote: "It is what it is."
- Pat Summit