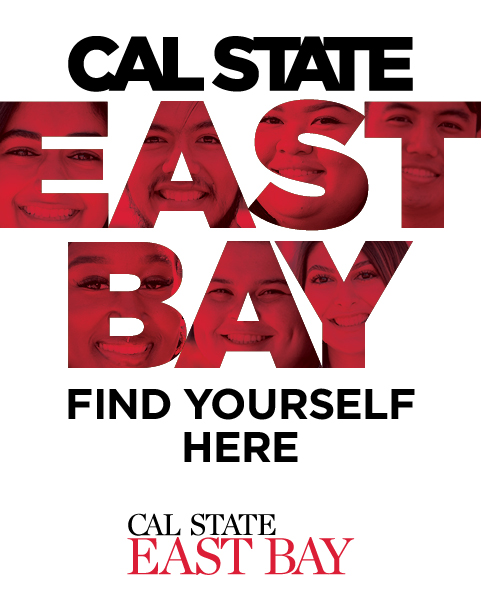 WE'LL HELP YOU FIND YOUR WAY
You will be the first to know about upcoming events, get access to a pre-enrollment counselor, and receive up to date admission information.
Stay connected to Cal State East Bay during your journey to higher education.
In submitting my contact information, I understand that I will receive calls, text messages, and emails about attending Cal State East Bay. I may opt-out of this communication at any time.