International Student Testimonials
Meet Our Students and Graduates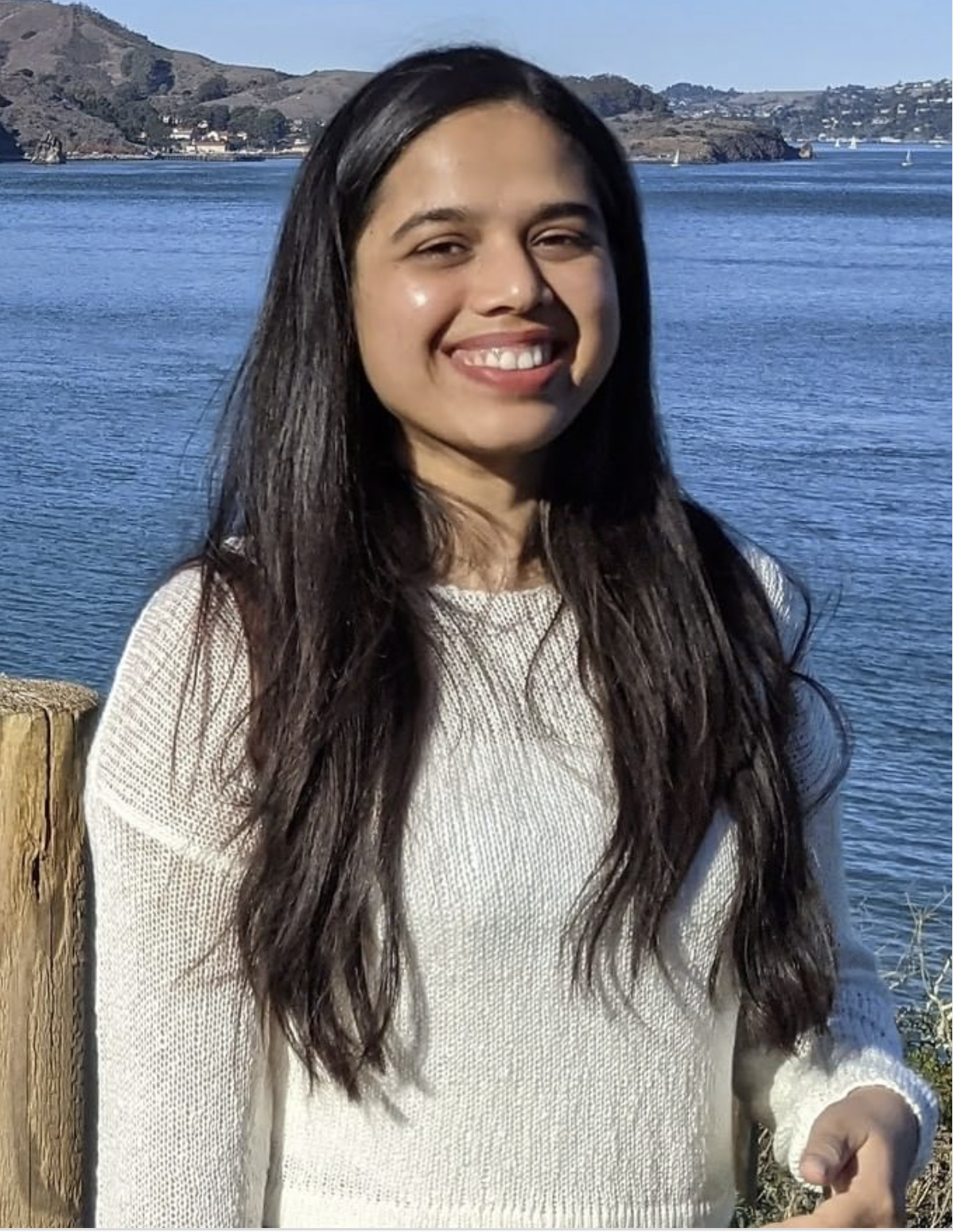 Olivia David Rodrigues, India, MS Business Analytics
"During my grad program, I did CPT at Amazon and Intel in the Summer of '21 and Fall of '21 respectively, I had a fantastic learning experience at both of my internship sites. I would like to express my gratitude to all my professors at CSUEB for offering a competitive curriculum, which helped me prepare for my interviews.
I would also like to thank entire CIE staff, for their continuous guidance and support."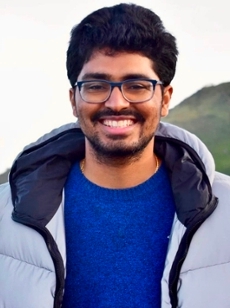 Damoder Reddy Panama, India, MS Business Analytics
"I spent this summer working in Adobe's ATS Unit as a Data Engineer Intern! My project involved creating automated data models and a unified workflow for standardizing show-back costs between Adobe's products. Throughout the process of learning the concepts on the job and networking with different people, my manager and team encouraged me all along the way. It was an Incredible experience to gain practical insight and create impactful work for Adobe. The most valuable thing I learned throughout my internship is taking the initiative and being open for tasks and trying out different possibilities to achieve the project goals. I'm grateful for the opportunity- thank you everyone at CSUEB and Adobe."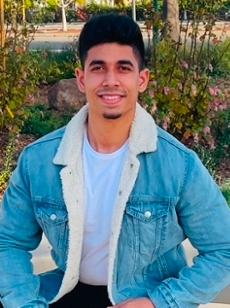 Udit Mishra, India, MS Construction Management
"I have accepted a full time Project Engineer position at Swinerton Builders. I would especially like to dedicate this achievement to my parents. I am also thankful to each and every person who has helped, supported, and guided me through this chapter of my life. Huge thanks to Prof. Farzad Shahbodaghlou in the Construction Management Department and the Center for International Education at Cal State East Bay. It wouldn't have been possible without their continuous support."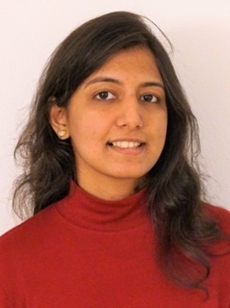 Maithri Chulikana House, India, MS Computer Science
"I graduated from CSUEB MS Computer Science Program in December 2020 and started working at Intuit as a Software Engineer after graduation. The curriculum of the MS program helped me develop the technical skills required for a Software engineering career. Professors in CS Department are very approachable and passionate about what they do. I want to thank Professor Lynne Grewe for the capstone project and career guidance, CS Department, and CIE for their support."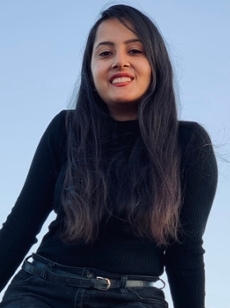 Rutvi Shah, MS Health Care Administration, India
"The MS Health Care Administration (MS-HCA) program at CSUEB has provided me with amazing opportunities even in my first semester.  Overall, the curriculum has been very informative, and I have already gained a lot of knowledge
 and received
 tremendous support from the professors, especially Dr. Belal Kaifi.  I was thrilled to be selected to publish a research paper
 with two of my fellow MS-HCA students.  I want to thank Dr. Kaifi for holding us up and guiding us till the last date of the research proposal. I look forward to gaining more and more knowledge as I continue in the MS-HCA program."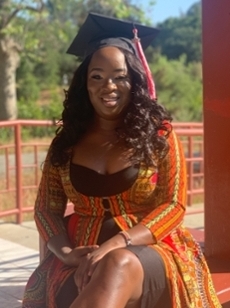 Ivy Mbunda, Kenya, BS Computer Science
"I graduated from CSUEB in May 2020. My bachelors in computer science at CSUEB really prepared me for technical interviews. Am happy to announce that I have accepted a full-time job at Campbell Christian School as a Technology Teacher. My advice to new international students is make a plan and a goal on which classes you plan to take and what semesters. Communicate with your international student advisor as often as possible just to make sure you are on track with the F1-student regulations and how to explore CPT and OPT if you plan to. Lastly, enjoy campus, join clubs, make friends and good memories. Huge thank you to Julie Moreira in the Center for International Education and the whole computer science department for their continuous support."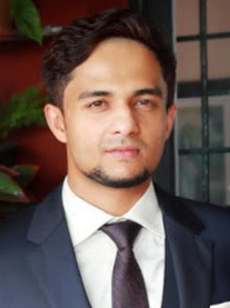 Antony Paulson Chazhoor, India, MS Business Analytics
"The MSBA degree at CSUEB was a divine opportunity and the best decision in my career. All of the core courses and assignments were exciting, challenging, and they had to be tackled with creativity. The courses trained me to think analytically with business data and they encouraged out of the box thinking. The professors at the college of business and economics were absolutely terrific and supportive.
The knowledge I gained was instrumental in helping me land a position as an Advanced Analytics Manager at Walmart Media Group. It took grit to complete the course successfully and CSUEB helped nurture this grit by providing all the resources a student needs to be successful."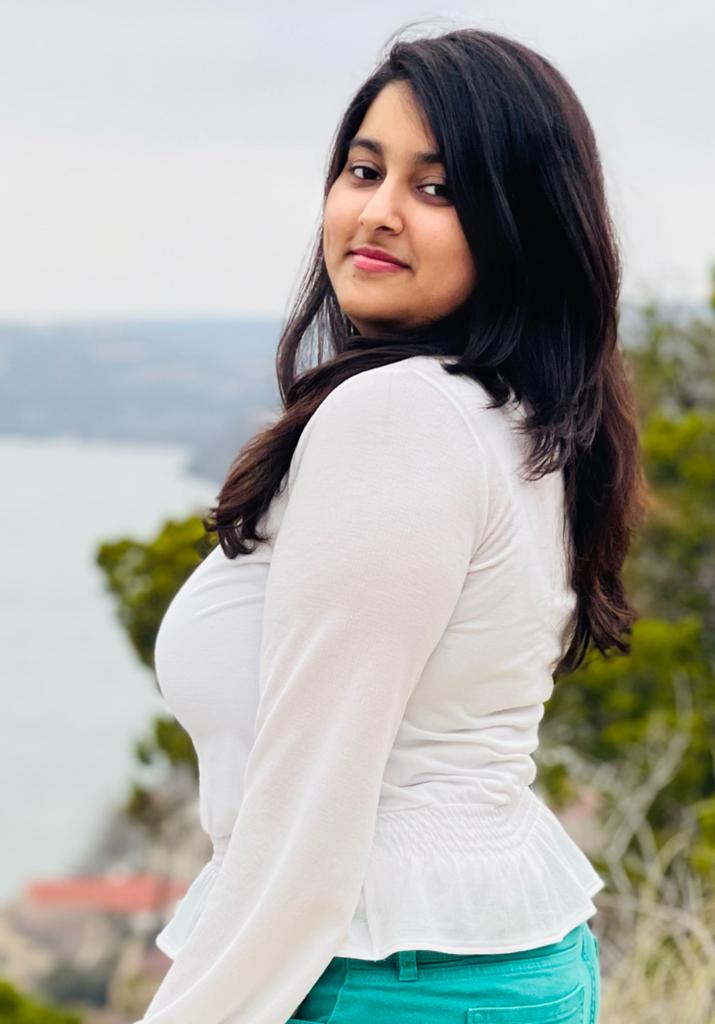 Krishna Tank, India, MS Computer Science
"I have accepted the Full Time Software Development Engineer position from 

Amazon

. I will be joining the company at its headquarters in Seattle, Washington in June 2021 after my graduation from 

California State University - East Bay

. I look forward to learning and developing both personally and professionally from such a customer-centric company.  

I would especially like to dedicate this to my parents. I am also thankful for having the support and guidance from my family, professors, seniors and friends. Huge thanks to 

Prof. 

Lynne Grewe

, Computer Science Department and the Center for International Education at 

California State University - East Bay

. It wouldn't have been possible without their continuous support. 
#csueb
#newgrad
#
computerscience #amazonian #
foreverpioneer"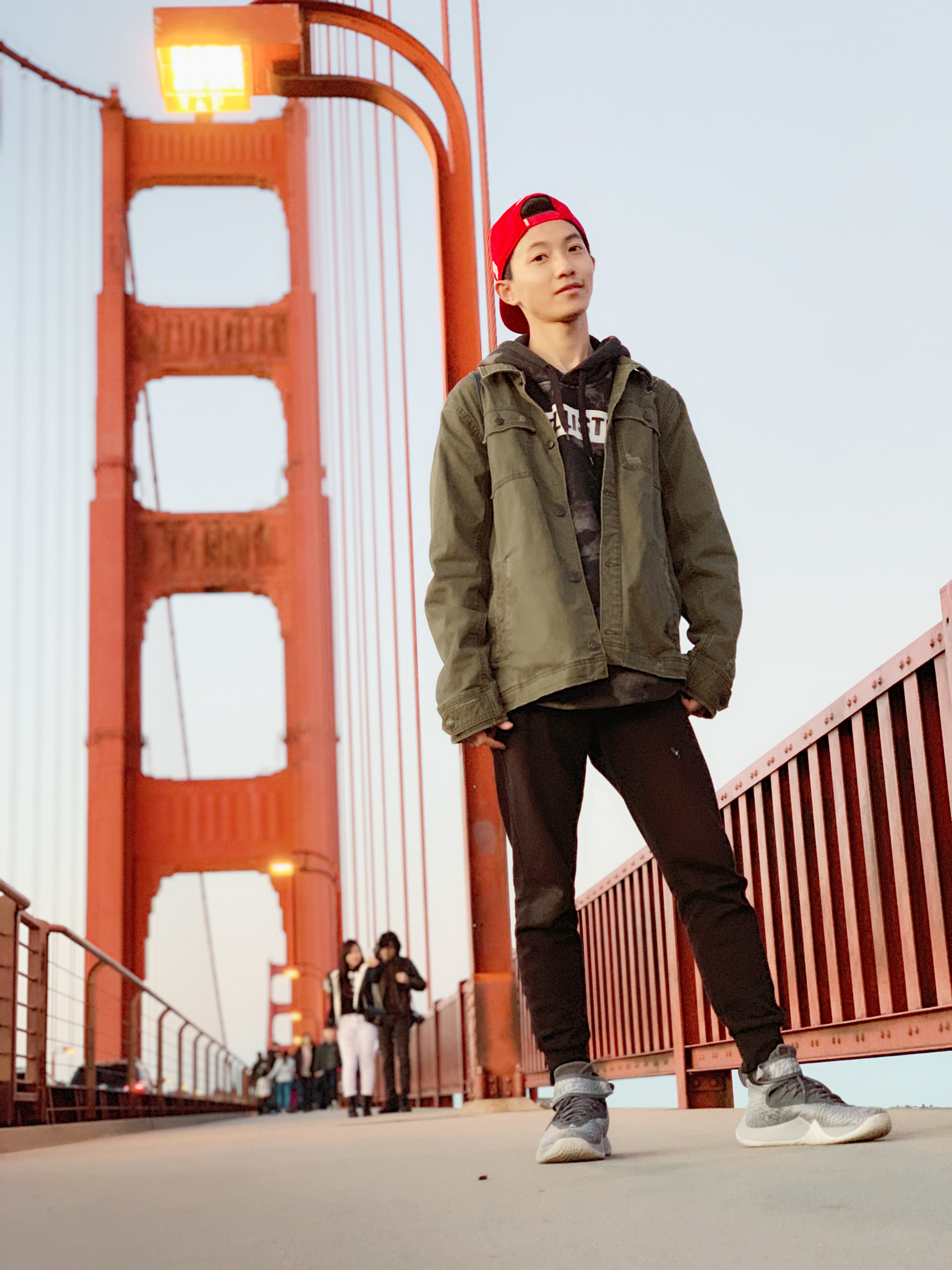 Xinchi Li, China, MA Multimedia/Interaction Design
"Currently, I'm working as a Cloud Support Associate at Amazon Web Services, Inc. My job responsibilities are diving deep into the AWS services and troubleshooting customers' cases. I've developed my troubleshooting skills and learned best practices for working with users a lot during my master's program at CSUEB. Studying at CSUEB offers me a lot of opportunities. For example, it provides me many chances to connect with the pioneers in my field in the bay area. Also, the low-cost intuition and the high standard of education is what I like CSUEB the most. I would say that being able to study at CSUEB is a huge turning point in my life."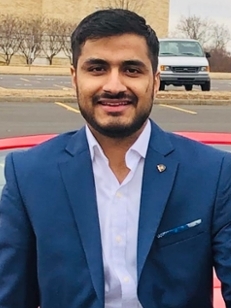 Gaurav Hooda, India, MS Computer Science
"The MS in Computer Science program at CSUEB prepared me for every facet of software engineering within the industry. The program perfectly blends theory with practical experience and provides a strong focus on team collaboration in courses. The curriculum is remarkably constructed so that students get exposed to most of the major areas of computing and can apply their learning immediately. I was an international student with zero work experience when I entered CSUEB, and I felt I was ready to conquer the world when I left it. Currently, I am working as an SRE at Apple Inc."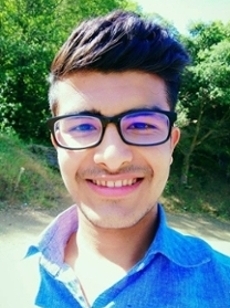 Safal Basnet, Nepal, BS Computer Science
"I have had tremendous support from the faculty and staff of CSUEB in getting me started with my career at Micro Focus as a Full-Stack web developer. The affordable tuition and the focus on my field of study were some factors that brought me to the campus. Dr. Kevin Brown, Varick Erickson, and Ray Maleh are some of the professors that contributed to building the skill set required for my current position. Post-graduation, the CIE was proactively working alongside me to get the OPT application in place.  At last, I would like to thank the entire department and the CSUEB family."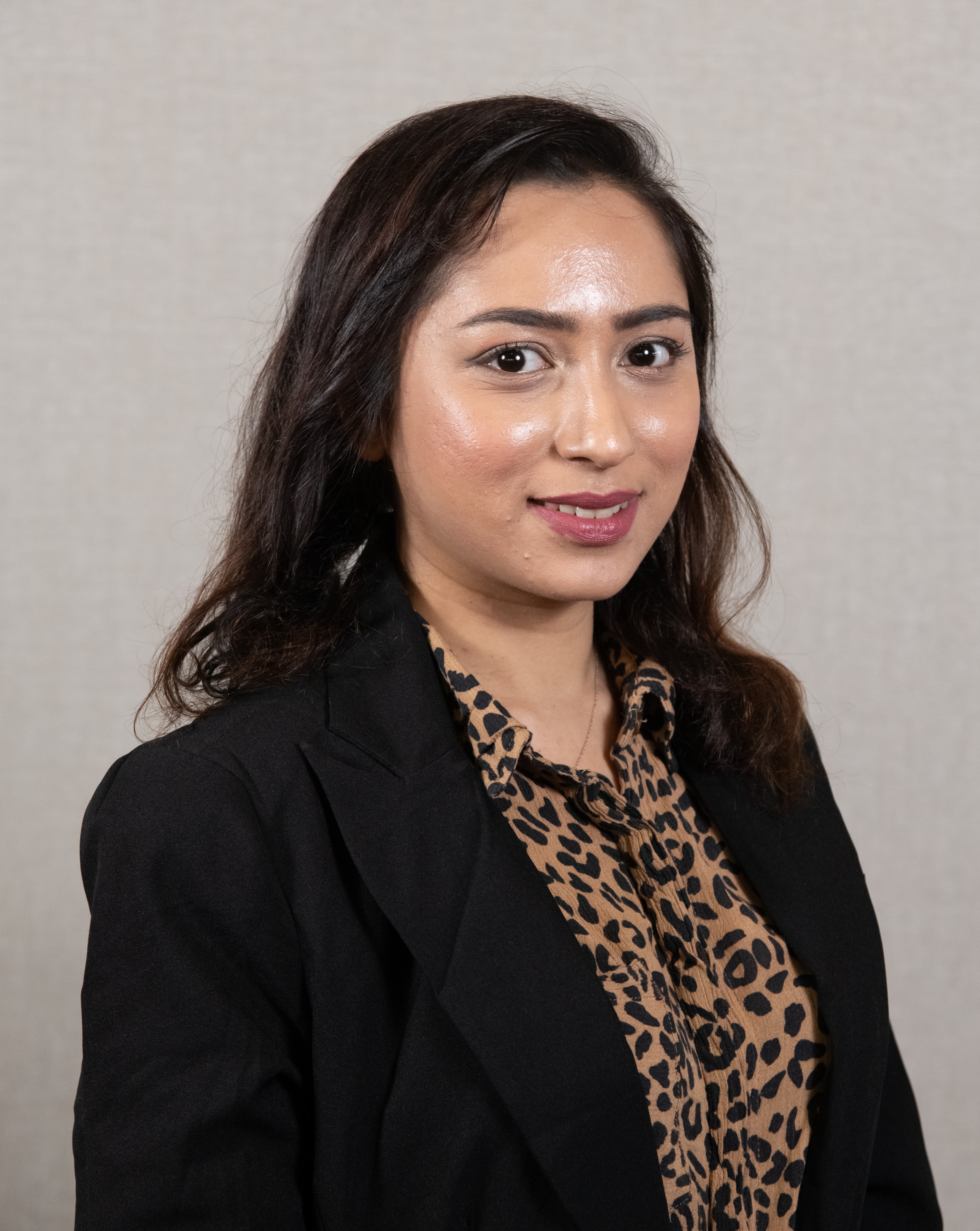 Noorie Tuba, Bangladesh, MS Accountancy
"One of the best things that happened to my life was getting admission from CSUEB, because it is a place where the learning curve is steep and opportunities are limitless. Even though I came from a background with zero work experience, all of my professors played pivotal roles in helping me reach my highest potential by developing my skills and expertise. Under the guidance of Dr. Mangold, I participated in a career fair from which I landed an internship offer with Ernst & Young. What's more, I felt the opportunities to network with professionals had been massive here. Also, I am grateful to Julie in the Center for International Education for being instrumental in facilitating my CPT application. Above all, I would like to say that CSUEB has provided me with memories and meaningful experiences that I will cherish for years to come."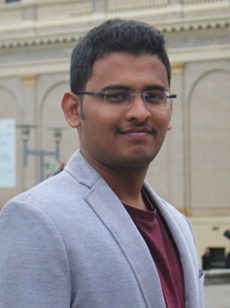 Sai Kishore Reddy Rapolu, India, MS Computer Science
"
Currently, I am working as Cloud-DevOps Engineer Intern at Transaction Network Services, where applying my talent and skills gives me a tremendous sense of fulfillment. This opportunity also helped me to apply the things I learn in class in the real-time projects. The course Web Systems taught by Prof. Lynne Grewe was a major contribution to my success as a Cloud-DevOps Engineer. This class provided exposure and knowledge on cloud providers like AWS, GCP. I would like to thank CS department for teaching and preparing the students to lead with technological skills. CSUEB being close to silicon valley which is a hub of all kinds of technologies, provided me the opportunity to expand my network. I am thankful to Center for International Education who are very supportive and helpful in helping me complete my CPT paperwork for Summer and Fall on time."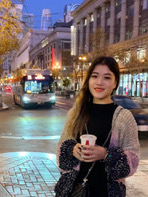 Yanhong Wang, China, MS Computer Science
"CSUEB's coursework is very tailored to career development. I did not feel out of the way while discussing technical concepts with the folks in my team at Venmo (a subsidiary of PayPal Inc). I am very proud to say that the subjects I covered in my semesters so far have helped me a lot in my day to day responsibilities during my internship. I am working in Venmo as soft engineering on the mobile infrastructure team Android side. The main responsibility includes the CI/CD system and the quality of automation testing. I am thankful to my CS Department at CSUEB and team at Venmo for making my dreams of learning and showcasing my talent into a reality."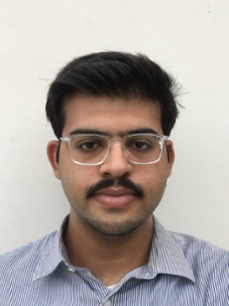 Basil Ghauri, Pakistan, MS Statistics
"The professors here at California State University, East Bay support and guide students along the way, and my program curriculum prepared me well for what comes next.
I was able to interact with students from diverse backgrounds and academic interests while also taking advantage of the location in Silicon Valley by networking with fellow Engineers and Analysts with whom I was able to collaborate on various projects. During the summers I interned at a Fintech startup where I was able to utilize all the skills I learned in my graduate program here."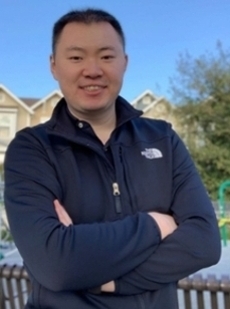 Ted Cai, China, MS Business Analytics
"During my studies in the Master of Science in Business Analytics (MSBA) program, I felt that the courses taught were both critical and practical for data job needs; what I learned was highly synchronized with the modern company job requirements.  The knowledge I gained at CSUEB enabled me to find a data analyst job opportunity at Facebook! Right now, I'm dealing with millions of rows of data every day and using methodologies to help our procurement business team to make strategic decisions and develop metrics within the live dashboard for every business challenge. The MSBA program truly changed my life and coming to study at CSUEB was one of my smartest choices!"
Peter Chudinov, Russia, BS Computer Science
"I chose Cal State East Bay because of its proximity to the Silicon Valley and relatively low education cost. Always an active student, I got to experience a lot of things that this school offers, and I benefited from them all, including great support for career development for international students. Through my experience in the Center for Student Research program and various on-campus jobs, I've built a network that allowed me to intern at a Google-funded startup and work at a world-class research facility."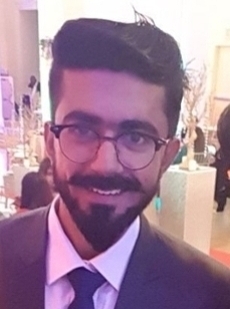 Muhammad Ali Valliani, Pakistan, MS Statistics (Data Science)
"CSUEB was one of the best things that happened to me. In the heart of Silicon Valley, I got exposed to technology, research and organizations that is unmatched in the entire world. The professors and the diversity on campus made it seamless for me to integrate and make this place my home. The facilities, whether curricular or co-curricular here are top notch making it a wholesome experience for me. Looking back, it's a bitter-sweet feeling to graduate as I do not wish to leave this place but at the same time I understand the value of the next step which East Bay prepared me for. "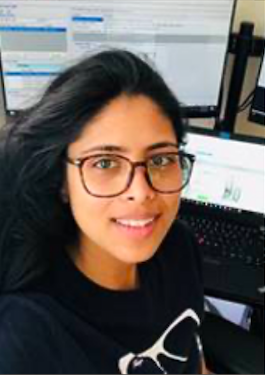 Debjani Patra, India, MS Biological Science
"I feel very fortunate to study at California State University, East Bay, and obtain my OPT right after my studies. It has been a very smooth process for me, big thank you to Julie my international student advisor who helped and guide me on how to complete all the essential documents. I am currently working as Research Scientist II at Novartis Institute for Biomedical Research, so far, it has been a great opportunity to learn and grow. In addition, I want to thank Dr. Gallegos who is my thesis advisor, who has helped in every step on how to excel in my research project, especially taking her subject cell and molecular biology made my background in science more strong."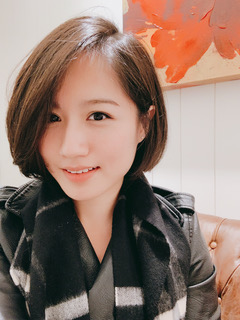 Ting-Hsuan (Michelle) Chang, Taiwan, MBA for Global Innovators
"The MBA for Global Innovators program at Cal State East Bay has provided me the opportunities to strengthen my professional capabilities and grow along-side the top innovators of the Tech industry in the Bay Area. During my CPT, I was given a chance to work as a supply chain program manager at Google. I was able to effectively integrate what I have learned from the MBA program into my role at Google, which allowed me to quickly adapt to the challenges of the position. The opportunity with Google not only helped develop my future career but also greatly expanded my professional and social network in the Bay Area for any future endeavors I choose to pursue. I owe a debt of gratitude to the program director, Dr. Glen Taylor and CIE staffs who supported me along the process. The journey has been nothing short of incredible since I enrolled into the program at CSUEB."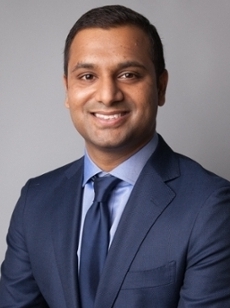 Vishnuvardhan Tanguturi, India, MS Computer Science
"Having the opportunity to intern at Amazon was an incredible learning experience on how large scale tech companies conduct their development work. The CSUEB curriculum prepared me with the skills to succeed during the internship. The Center for International Education was also helpful in helping me complete my CPT paperwork which made the transition to my first day much easier."
Olive Shang, Cameroon, BS Biological Sciences
"The Opportunities and valued lessons I received through the course of my studies at California State University, East Bay are unmatched till date. One of the aspects of my experience at CSU East Bay that prepared me for my OPT was its rich cultural diversity. While at CSU East Bay, I studied and worked students/professors from many different cultures. I learned how different people approach situations based on their cultural backgrounds which made my transition into the diverse workforce of the Bay Area very smooth. I am currently on my OPT STEM tenure working as a Research Associate in a pathology lab at Fremont California, where I continue to use the academic and professional skills I learned through a well rounded education at CSU East Bay."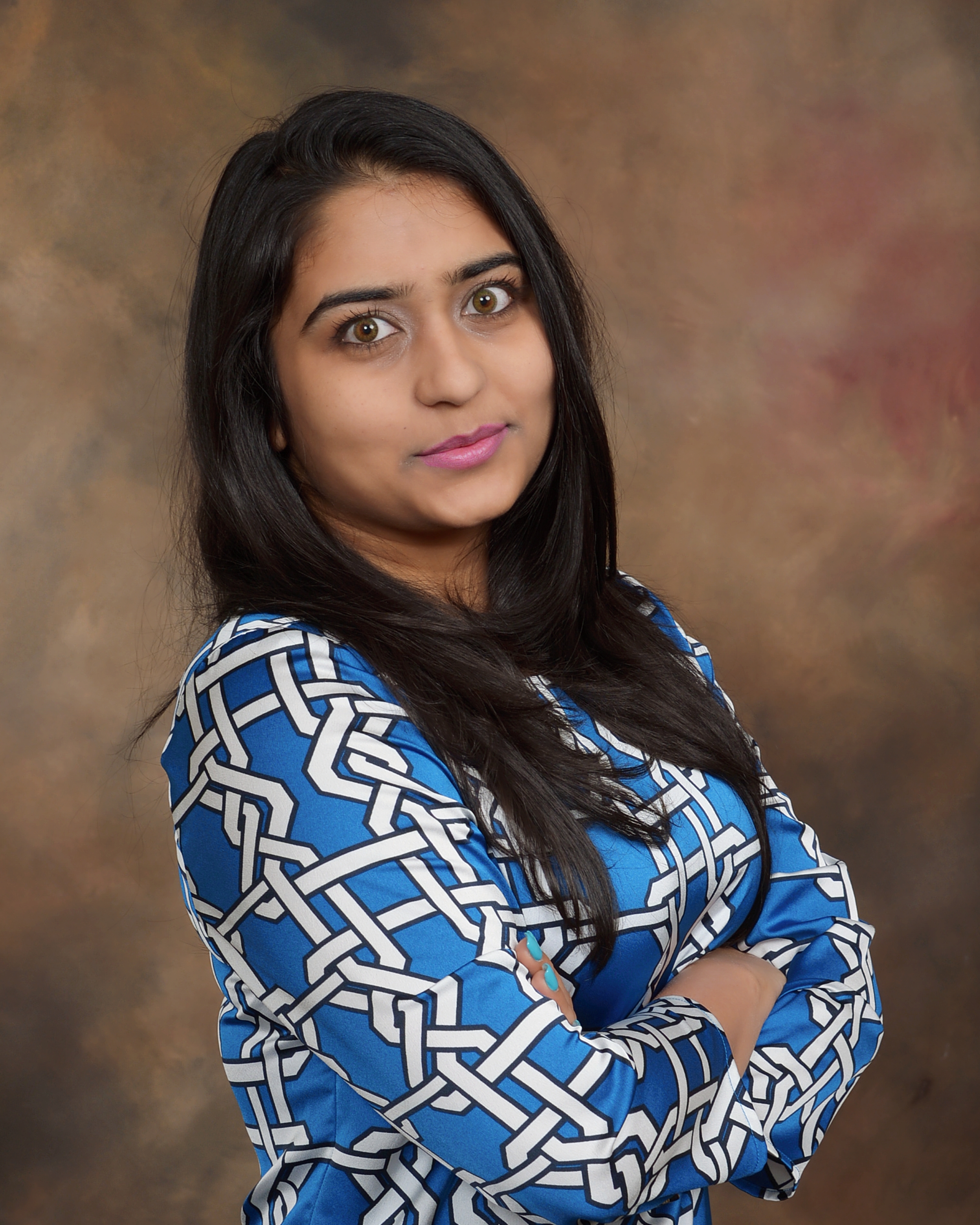 Ishita Thanki, India, MS Computer Networks
"One of the experiences I value most about studying at CSUEB has been about working with a mix of culturally diverse group of faculty, staff, leaders and getting to know more about clubs, events and activities held at campus. I have had the privilege to work with Associated Students, Student Life and Leadership, ITS Web Services and as a Computer Science TA during my journey. While studying MS in Computer Science / Networks at CSUEB, I not only gained knowledge of building various applications, platforms, and technologies but also got a chance to work on many projects, one of my favorite of which was a multi-factor authentication research project with Dr. Levent Ertaul. I felt deeply involved with the curriculum and experienced ongoing personal and professional career growth both through my work on campus and my practical training in Silicon Valley. Currently I am working as a Scrum Master, Agile Expert with Cisco Systems Inc, where applying my talent and skills gives me a tremendous sense of fulfillment. I feel very lucky to have been a part of the CSUEB Family. #ForeverPioneer #CSUEB #gopioneers"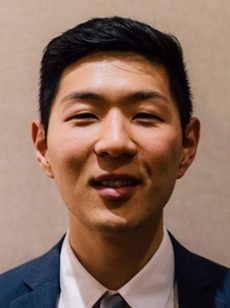 Jeff Cho, South Korea, MS Accountancy
"CSUEB's MS Accountancy program is a great stepping stone to a career in public accounting or finance, as it allows graduates to be potential CPA candidates. Through this program, I was able to take part in networking events with accounting firms, developed valuable relationships with fellow peers now working in the same industries, and landed a full-time position with Deloitte & Touche, LLP. Employment for international students is very much possible!"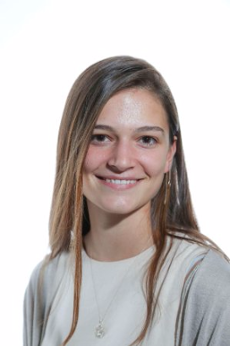 Egxona Ferati, Kosovo, BS Computer Science
"Being able
to work at Facebook has been a life-changing opportunity, and validation of all the effort I put into my education at Cal State East Bay.  Having come to CSUEB as a transfer student, I really appreciated being given the chance to do an internship in the Computer Emergency Response Team within Facebook's Information Security, where I got to learn from top security professionals.  I felt supported by my professors and staff at the University throughout the CPT process and was thrilled when Facebook o
ffered me a position as a Security Engineer, working on protecting employees and users from external threats, for my OPT.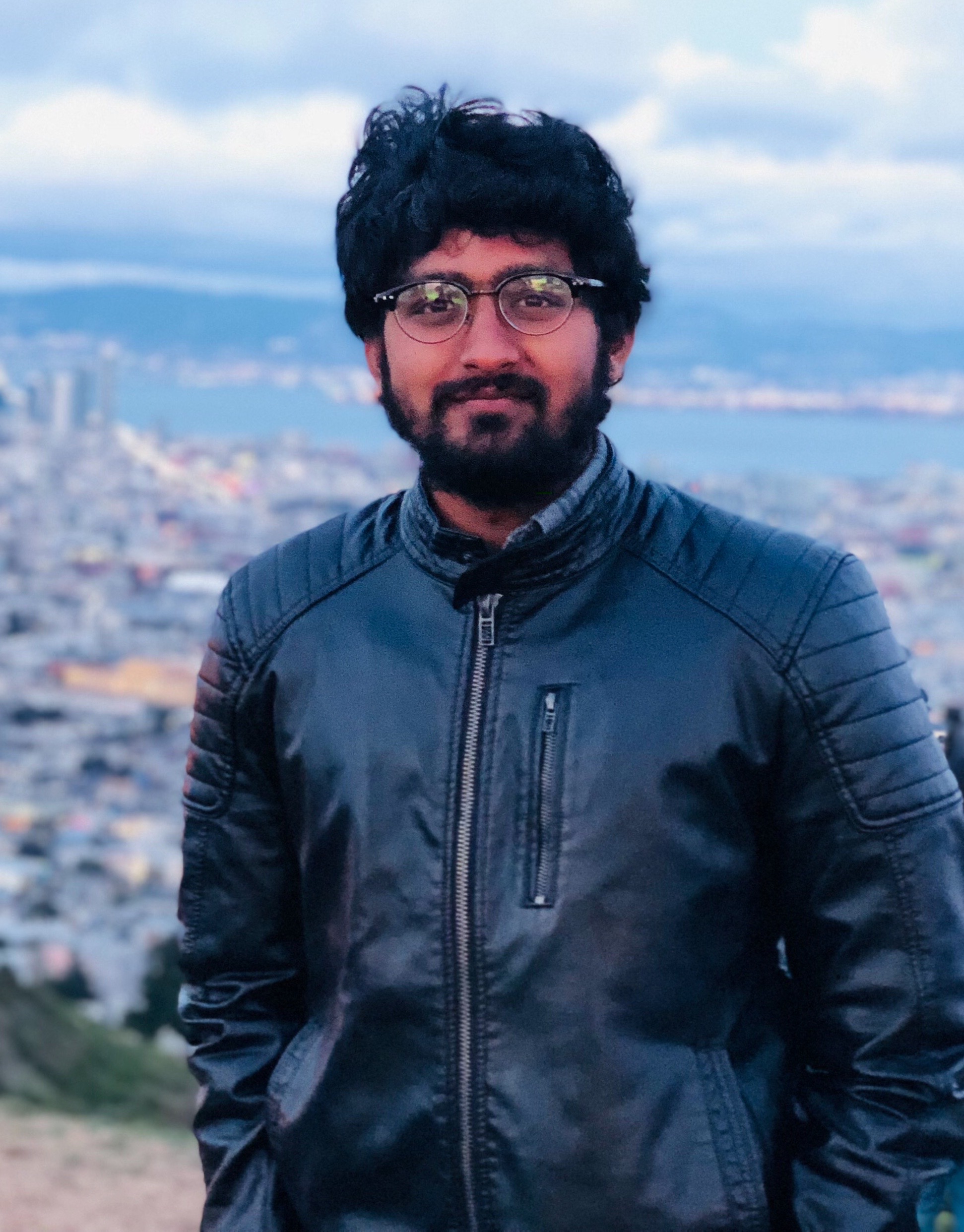 Vijaykumar Mamidala, India, MS Computer Science
"CSUEB being
in the middle of the Bay Area
, helped me a lot in networking with various software companies. This indeed provided me an opportunity to intern at VMware
which 
has been an amazing experience and
great step towards accomplishing my career goals
.
The s
tructure and
c
ourse curriculum of the 
Computer Science 
department at
Cal State East Bay 
helped me in exploring
my technical skills and applying them to my work
. I would
like to 
thank all the professors and management for helping and supporting students 
every step of the way
."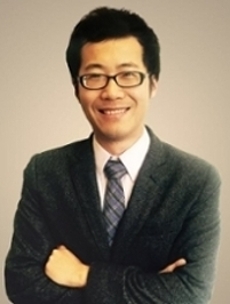 Jian Du, China, MS Business Analytics
"The MS Business Analytics Program at CSUEB is really a good choice for those who want to start their career in the field of business analytics and get involved in the world's trend of big data and machine learning. Because of the program's perfect combination of well-organized course structure and abundant contents, not to mention the dedicated professors and instructors, any self-motivated student can easily become either a data analyst or a data engineer, I am currently interning in a start-up cellphone gaming company Cloudcade as a business intelligence analyst in San Francisco, which gives me the chance to apply my analytic skills to practical problem and get to know the industry trends. I'm glad I chose the MSBA Program at CSUEB."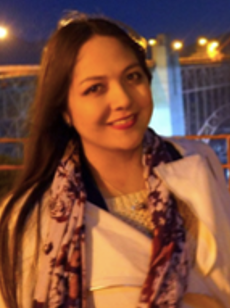 Andrea Espitia, Colombia, MS Engineering Management
"I have been pleased to find a well-balanced program of study at Cal State East Bay, which is not only very analytical and technical by nature, but also has helped me to build leadership and team- building skills. I am currently a Program Management Intern at a semiconductors high tech company located in San Jose, CA. This has been a great opportunity to learn and grow in a dynamic and fast-paced environment, surrounded by brilliant and inspiring people every day."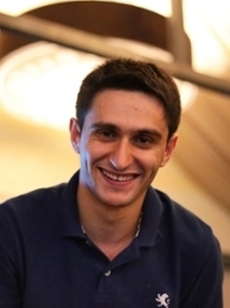 Roman Nersisyan, Armenia, MS Computer Science
"The fundamentals classes at CSUEB combined with my previous experience helped me to get the work I wanted in the Software Defined Networking area, which is one of the hottest and most cutting-edge fields in IT.  I started an internship at Hewlett-Packard's networking department as soon as I was eligible for CPT. Because I so enjoyed my work at HP, I joined the company as a regular employee for my OPT program as well. "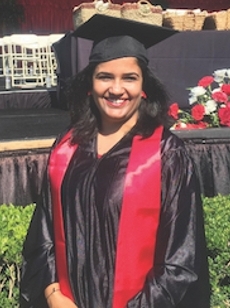 Meena Purbia, India, MBA
"CSUEB has a diverse culture and prepares graduates for the rapidly changing globally competitive environment. I am currently interning at SAP Labs, Palo Alto in the Big Data and Analytics team. What I like about my role is I am a product owner and I get to work with product management teams and other stakeholders. CSUEB helped me develop the critical thinking needed for the job as well as giving me direction as I pursue my career growth." 
Nasser Al-Ali, United Arab Emirates, MS Statistics
"One of my main reasons for choosing CSU East Bay is that its program combines the theoretical knowledge and practical skills one needs to be qualified to work immediately after graduation. I was honored to intern at Genentech in the Biometrics Department; this helps me to apply the things I learn in class to real-life problems. Part of my responsibilities at Genentech is to analyze patients' data and produce statistical reports. It is a great opportunity for me because I get to work with people from di erent back- grounds in order to develop drugs for fatal diseases such as cancer."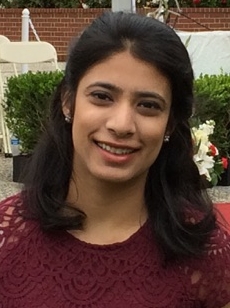 Riddhi Sood, India, BS Biology
"CSUEB's undergraduate biology program rivals other neighboring universities by its strong theory-to-application based learning outcomes in upper division classes. I had the opportunity to learn cutting-edge technology like next generation sequencing through my classes. This experience along with my independent research work with Dr. Baysdorfer helped me gain an internship with Novartis and eventually a job at UCSF as Staff Research Associate."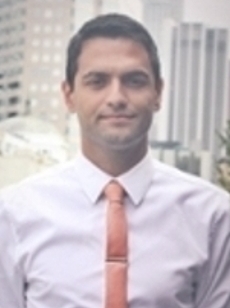 Brazer Bozlak, Sweden, MS Construction Management
"CSUEB's Construction Management program seemed to be the perfect match as the only Construction Management degree in the Bay Area. I am currently interning at a large global construction company called Skanska USA as a Project Engineer, which offers me the opportunity to put classroom theory into practice. I see this practical training as a vital part of my experience at CSUEB and believe that it will not only provide me with industry inputs but also gives me a much better chance of landing my dream job upon graduation." 
Benrui She, China, MS Computer Science
"The project assignments we had in Computer Science courses in CSUEB were very helpful in preparing me for job interviews and daily work in an IT company. By doing OPT, you can learn tons of things every day since you can work closely with many experts in this industry. Some of my colleagues at Cisco are actually the developers of current industrial standards."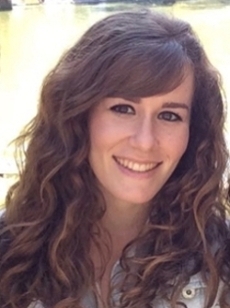 Ángela Jimenez Velayos, Spain, MA TESOL
"From the moment I chose to enroll in the Master's in TESOL at CSUEB, I began to grow as both a teacher and as a person.  Coming from a country where language teaching still applies the traditional Grammar Translation Method, the knowledge that I acquired allowed me to offer a unique perspective and make learning English an enjoyable experience. I was fortunate to have teachers at CSUEB that instilled teaching approaches and techniques where students learn from engaging, cooperating, negotiating meaning with their classmates, and being active participants in the classroom.  I have come to realize that without the knowledge I obtained during those two years, I would be unfamiliar with many of the tools necessary to be an effective teacher and ill-prepared to craft my teaching philosophy.  I will always cherish my experience at CSUEB and am grateful for the role it played in helping me prepare for my career."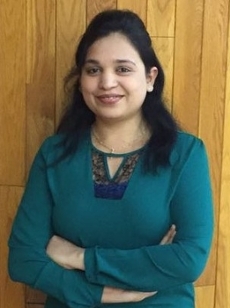 Mayuri Firodiya, India, MS Engineering Management
"The most valuable aspect of the 
Master of Engineering Management program at CSUEB
 is the
multi-disciplinary approach geared towards business and management acumen with the flexibility to choose from a wide range of technical concentrations. The interactions with multi-disciplinary students promote problem solving from different perspectives; industry specific examples from professors help to relate specific management techniques to the real industry problems and applications. This well-balanced program helped me get an internship and then also get hired full-time at Logitech Inc.
 My program at Cal State East Bay encouraged me to think outside the box and come up with new ideas, along with the engineering mind-set and this helped me put myself on the right career path"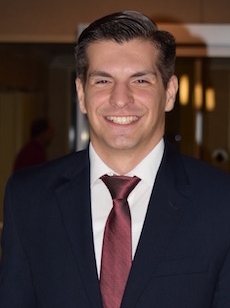 Bohdan Stryuk, Ukraine, MS Economics
"Cal State East Bay professors are always going above and beyond to expose you to both academic and career opportunities. As a former performance analyst for an investment bank, I was blessed to receive an opportunity to work with the smartest and brightest consultants in Corporate Real Estate as a member of the CBRE team for my CPT. Building financial models using knowledge I gained in my previous roles and enhancing it with newly acquired analytical/technical skills, I was able to quickly stand out among my peers and add value to our clients. CSUEB is the right place to invest in yourself and build life-long relationships."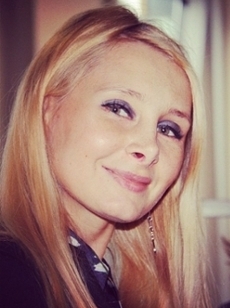 Tatiana Bogomolova, Russia, MBA
"I applied for OPT at the end of my last quarter. Almost right away I was offered a job in a purchasing department of a Bio-Tech company helping the most talented scientists from all over the world to have everything they need for their research. So far it is the most fulfilling, important and interesting job I've ever had." 
Pakan Poursaid Esfahan, Iran, MS Computer Science
"The school being close to Silicon Valley provided me with the opportunity to meet Silicon Valley's work force and expand my network. During my master's, I worked as a Software Engineer intern at Bay Area Rapid Transit (BART). This internship was a great intermediate step preparing me to move into Silicon Valley. Right after graduation I started my OPT internship at a large global software company, SAP."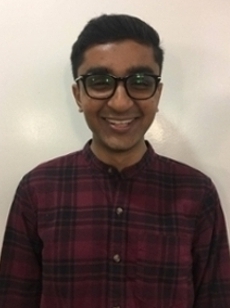 Pratik Patel, India, BS Computer Science
"The location of the Cal State East Bay is vital for attracting talented and experienced faculty members. Many of my teachers have industry experience, teach at other schools in the area and know potential recruiters in the region. This exposed me not only to the academic side of my field but also the industry one. Furthermore, while living in the Bay Area, I had many opportunities to attend technical events and lectures at our University and in the vicinity. The knowledge I gathered at such occasions combined with what I had learnt in my courses, helped me stand out."