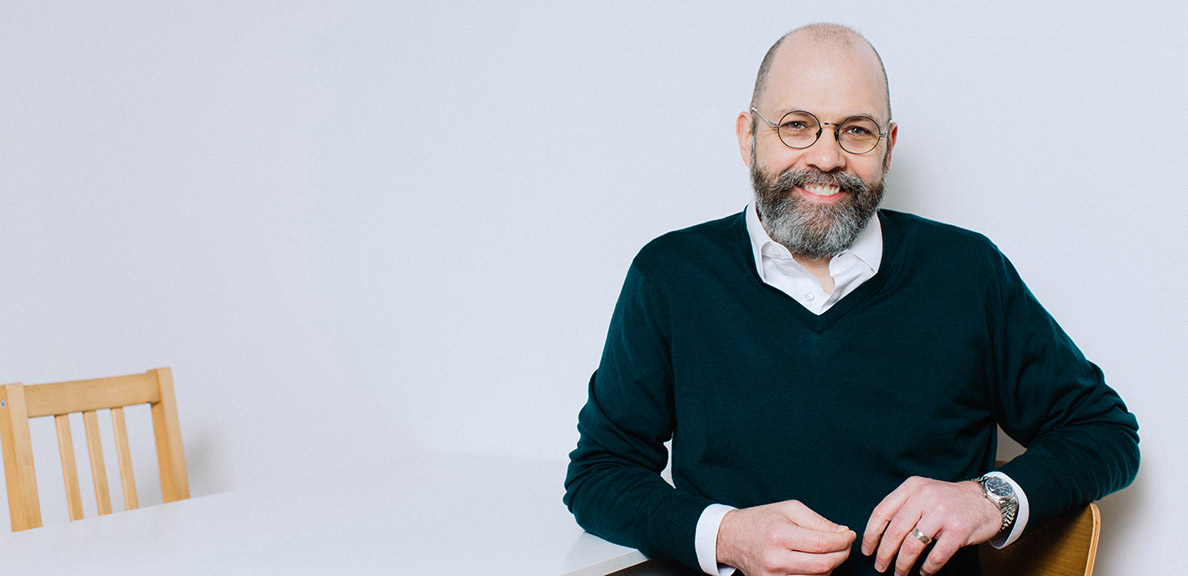 Professor Jason Smith Selected for National ACE Fellowship
BY Cal State East Bay
March 4, 2021
Cal State East Bay Department Chair and Associate Professor of Health Sciences Jason Smith has been selected as one of 52 emerging college and university leaders for the ACE Fellows Program, 2021-22 class.
"I am very grateful to be given the opportunity and am very excited about what the future holds and the opportunity to explore higher education leadership in a different university and bring that experience back to Cal State East Bay," Smith said. "I am also very excited to be chosen and to be able to represent the GLBTQ community in a leadership role. It's important to expand the voices in higher education leadership, particularly at the cabinet and executive levels."
The Ace Fellows Program —the longest-running leadership development program in the United States — identifies and prepares faculty, staff and  administrators for senior positions and college and university leadership through a distinctive and intensive nominator-driven, cohort-based mentorship model. 
The program combines retreats, interactive learning, visits to campuses and other higher education-related organizations, as well as placement in another higher education institution to condense years of on-the-job experience and skills development into a single year.
"I have a deep sense of gratitude toward our Cal State East Bay community and the support and mentorship I've received." Smith said. "I love our students and our community and hope I can bring our values to other institutions." 
Fellows observe and work with the host institution's president and senior officers, as well as attend decision-making meetings and focus on issues of interest.
Smith who has been teaching public health law at Cal State East Bay for more than eight years has also served as the vice-chair for Academic Senate. He is currently working on projects that explore the health effects of climate change and the legal and policy issues in adaptation.
"I am interested in how our institutions can operate to be resilient in the face of the pressures of the climate crisis and at the same time forge a new way forward to reduce or impact on our environment and be more sustainable," Smith said.  "Our current moment is like none other. There is a real opportunity for higher education to play a role in supporting communities in grappling with climate change and working with communities to do that with a focus on justice and equity." 
Once the fellowship year ends, Smith, along with other Fellows, will return to their home institution with new knowledge and skills, which contribute to capacity-building efforts and with a network of peers nationwide and abroad.