Today Toward Together: Sonia Jethani, Financial Aid
BY Cal State East Bay
August 16, 2021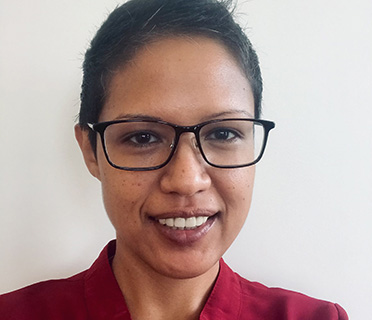 As we gear up for Fall 2021 and a return to more in-person activities, staff, faculty and students share a look inside their Cal State East Bay programs. This Q&A series highlights the activities happening today, but also what to expect as we work toward being together again. 
For more information about Cal State East Bay's reopening procedures, vaccine information and more, visit the Today Toward Together website.
Sonia Jethani is the Director of Financial Aid and Scholarships at Cal State East Bay. 
What does today look like for Financial Aid? 
Today, we are serving the students via zoom, email, and phone services. Additionally, we have ramped up our presence in partnership with the Orientation and Outreach team to make sure that students are provided with Financial Literacy and the most up to date information regarding their financial aid.
How are you working toward fall?  
The team at the Office of Financial Aid & Scholarships have returned to working on campus in preparation for the fall semester. We have been working throughout the summer to make sure that all of our students are prepared with their financial aid for the academic year. Given the popularity of our one-on-one zoom meetings with the students, we've decided to continue to offer this service so that the students don't have to stay in line or commute to campus to see a counselor and have their needs addressed. In this way, the students have the opportunity to discuss their financial outlook with the counselor and have a plan prepared for the rest of their time here, at East Bay. Students with general questions about their financial aid can still have them addressed by our partners at the Enrollment Information Center.  We are also preparing for our 2022-2023 Fall FAFSA and CADAA workshops this October to make sure that our students understand the importance of submitting their financial aid applications and to walk them through the process every step of the way.
What does tomorrow look like? 
We are always busy at the office! During the fall semester, we will begin preparing our operations for the upcoming 2022-2023 Academic Year. We will be holding a number of events to help our students understand our processes and to make sure that they take advantage of all of the funding opportunities that we have to offer.
What's different…or what is the same? 
Financial Aid learned a lot about our students' needs this past year. We learned that our students need us to be available whether they're on campus or not and that they are eager to learn more about the services that we can offer.  While our dedication and passion towards our students remain steadfast, the lessons that the pandemic has taught us have improved our ability to meet them wherever they may be and  provide them with the best possible guidance that we can offer to make certain that they get through college with the financial literacy and services that they need to be successful.