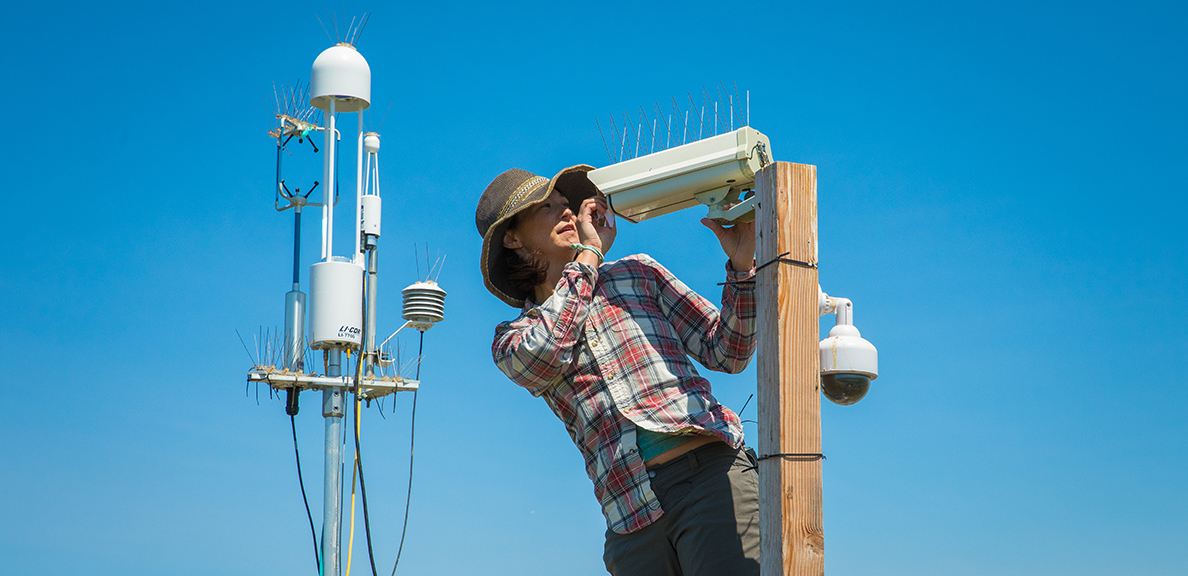 Moving Past Awareness to Action
BY Cal State East Bay
April 18, 2022
The world is celebrating Earth Week — investing in our planet, in hopes that everyone will be accounted for and accountable. 
For Patty Oikawa, this is her focus every day. The Cal State East Bay Assistant Professor of Earth and Environmental Sciences studies how we can use natural ecosystems to fight climate change. 
"It is time to move past awareness to action," Oikawa said. "We need to vote for policies that will help combat climate change and let politicians and representatives know that this is an urgent matter — not something we can wait to act on, 10 years from now or even 20."
Oikawa says on a personal level, we can make a big impact by electrifying our life. She says to watch where you use energy, from what you drive to how you heat your home. 
"We need to transition from natural gas and petroleum to electricity," Oikawa said. "We use a lot of energy in our homes. This is a natural place to make an impact. If your water heater breaks —  switch from another natural gas to an electric one. If your heater, dryer or stove breaks, consider switching to electric systems."
In 2021, Oikawa was given a grant from the United States Department of Energy to further her research on how greenhouse gasses are stored in the soil, particularly on tidal wetlands in San Francisco Bay. Oikawa and her students are quantifying how much carbon is being sequestered from the atmosphere and stored in the soil, and then how long it stays there. 
"There is a lot of understanding and awareness about the importance of ecosystems for fighting climate change, but there's not enough financial support for implementing this type of work and restoring wetlands, in particular," said Oikawa. "It is very expensive, so we need more national and international policy and investment in order to do the work at a large scale and make a big difference globally."